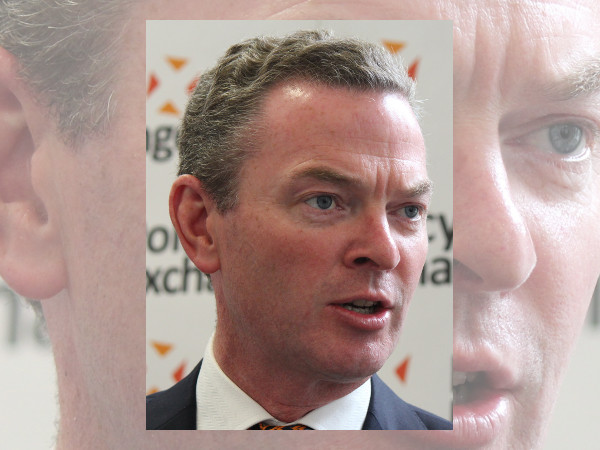 CANBERRA, Australia – It never surprises me when a politician (or athlete or actor or any other manner of famous person) blames "hackers" for a wayward porn-like on one of his social media accounts. Still, there is something about the case of Christopher Pyne, Australia's Minister for Defense Industry, that raises a question for me.
Namely, what the hell is a "gay-porn hacker" and what are the implications of the term as it is used in the context of a question asked by TheAustralian.com: "Pyne inquiry push: did gay-porn hackers steal defence secrets?"
Offhand and most obviously, a gay-porn hacker sounds like someone who hacks gay porn, but if that's the case, why would a gay-porn hacker steal "defense secrets"? Has the Australian Defense Ministry secretly been hoarding gay porn? Is there a means of weaponizing gay porn in service of national defense?
There are other possibilities, of course. Maybe a gay porn hacker is someone who uses gay porn to hack politicians? Or maybe this is to be interpreted literally, and someone is running around Australia hacking gay porn DVDs to bits, and somehow stealing defense secrets in the process.
In any event, Pyne claims he couldn't have been the person who liked a video posted by a Twitter user with the handle "XxxPornGay," because he was sacked out at the time.
"I was hacked overnight!" Pyne tweeted the morning after the mysterious like appeared in his tweet stream. "I was (snoozing smiley face emoticon) at 2am. Someone tried to hack my social media yesterday. Maybe they are making mischief over the plebiscite?"
This brings me to another question: What (or perhaps who) the fuck is a plebiscite? It sounds like the epoch of history dominated by the dinosaurs, or maybe a derisive term for Roman commoners, but just in case my hunches are wrong, I suppose I'd better google it.
According to Google, a plebiscite is "the direct vote of all the members of an electorate on an important public question such as a change in the constitution."
If I understand this correctly, Pyne is suggesting a hacker compromised his Twitter account just to like a gay porn video in furtherance of "making mischief" over a major vote. Presumably, Pyne is referring to Australia's recent referendum on same-sex marriage, although it's possible he was referring to a 2016 Queensland referendum on term limits, I guess. After all, the runup to that vote reportedly included "a storm in a teacup," which to me sounds even more dangerous to Australian society than same-sex marriage.
Anyway, at least one Australian senator, Cory Bernadi, took Pyne's gay porn hacker theory seriously, theorizing it might be part of a broader, more insidious attack on the Land Down Under. Bernadi called for a "full investigation and report in case [it's a] foreign agent trying to influence elections."
A foreign agent trying to influence elections? Holy shit! Are these Russian gay-porn hackers we're talking about here? This story just keeps getting worse and worse.
Bernadi isn't the only other Australian politician who's worried about these possibly Russian gay-porn hackers. There's also Bill Shorten, the head of the Australian Labor Party.
"I actually think when any minister has their account hacked, but in particular any minister when they are the Defence Minister, this is serious," Shorten said, sounding a little like he'd too much to drink at the "labor party," if you catch my drift. "So, I do think there should be some investigation and explanation. We want to make sure that important military and defense information can't be hacked. I do think we need to get to the bottom of it."
I suppose some cynics would say it makes more sense to believe Pyne just accidentally liked a gay porn video he was watching than to assign blame to Russian gay-porn hackers/election influencers, but if there's even a small chance the Russians are to blame, a special prosecutor should be assigned to the case. What do they call special prosecutors in Australia, anyway? "Plebicutors," perhaps? Or maybe "Fosters" is Australian for more than just beer?
Image: Christopher Pyne, © Policy Exchange