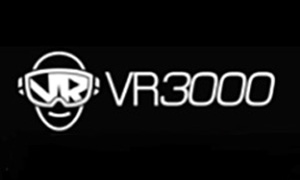 As most webmasters are already aware, virtual reality porn is one of the few niches of adult entertainment that continues to set sales records on new transactions and recurring renewals each month. Considered by most fans to be very different from the sort of porn that is readily available for free elsewhere online, VR porn attracts early adopters of tech and everyone interested in paying for a first class premium porn experience. Now VR3000 has upgraded its tour and interface to satisfy all of its current and future fans.
"The one downside that does exist with VR Porn is that you do need to bring your "A" game every day if you want to be successful because buyers are only interested in accessing the very best user experience online," said Andy of VR3000.com "It's different if you are just trying to be the eight thousandth free porn tube site or a run of the mill MILF site where fans expect a more generic experience. With VR, you do need to have the best UI/UX, content, and everything else to capture the attention of paying customers."
Recent upgrades make the site easier to search, which is important with such a vast catalog of exclusive VR Porn scenes already available on the site and frequent updates to follow. There is also a significant amount of effort put into making VR tech easier to understand for causal fans considering their first foray into VR media enjoyment.
"We do our best to educate our audience and excite their interest at the same time," added Andy. "Thankfully we have a lot of experience creating content via Webmaster Central. , running other paysites and simplifying virtual reality for everyone. Whether you want to join a VR porn site like VR3000.com, or are interested in starting your own with the help of WebmasterCentral we are here for you."
To see the new leader in VR Porn Entertainment, visit VR3000 today, or to get access to your own VR content as a way to bridge the gap between your site network and the most monetizable audience in adult right now, check out Webmaster Central as well.