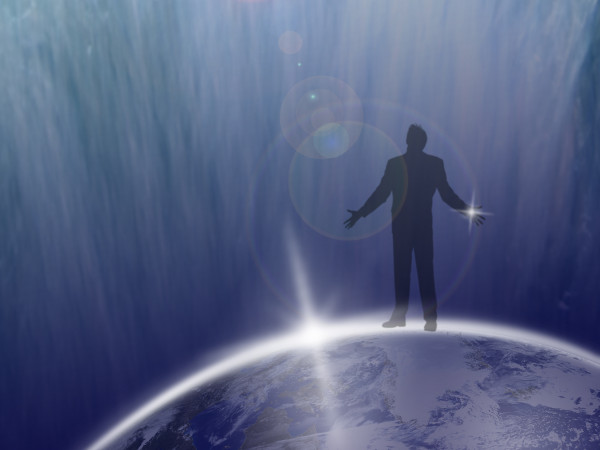 WADENA, Minn. – As a former Boy Scout, I fully appreciate the need to be prepared — and I mean prepared at all times, and for all contingencies.
This obsession with readiness has served me well over the years, with the notable exception of the years I spent building an underground bunker to protect me from the 2012 Apocalypse, an event that (let's be honest here) didn't quite live up to its History Channel-billing.
Still, even having experienced the big 2012 End of Days letdown, I'm undeterred in my belief it's important to remain prepared for all manner of calamities and threats, be they natural or supernatural, tornado or earthquake, alien or zombie.
This week, my thirst for knowledge about how to prepare for the worst took me to the virtual pages of the Wadena Pioneer Journal, one of the few non-fake news sources left to faithfully serve Real Americans like me.
Like all rock-solid arguments (and every survival guide worth its salt) Nathan Hillman's aptly-titled "The Pornography Epidemic" starts out with a touch of scripture.
You have heard that it was said, "You shall not commit adultery." But I tell you that anyone who looks at a woman lustfully has already committed adultery with her in his heart. If your right eye causes you to stumble, gouge it out and throw it away. It is better for you to lose one part of your body than for your whole body to be thrown into hell. (Matthew 5:27-29)
This sort of passage is why I love the Bible as a source for concise, sensible answers. Modern folk are always talking about how hard it is to define "porn" with any specificity, and yet in just a few lines, the Bible manages to define a complex concept like adultery in very clear terms. Plus, it does so while simultaneously offering a simple, pragmatic solution to those who suffer vision problems that cause them to experience dizziness and difficulty walking.
After dismissing the ludicrous idea the Christian God is a "vengeful tyrant," Hillman gets to the meat of his (and Jesus's) point: "Jesus is simply announcing the facts: If you don't destroy lust, it will destroy you."
Now you're speaking my language, Nate!
As a big fan the preemptive use of military force, whether it's to prevent some asshole dictator from using weapons of mass destruction he may or may not have, or to prevent my neighbor from crossing even one-hair's breadth over the property line when he's doing so-called "yard work," I stand ready to serve with honor and a Crusader's zeal in the War on Lust.
Let's not get ahead of ourselves, though, because Hillman is still making his porna facie case. To do so, he needs to make the Bible work with one of the Good Book's closest friends: science.
"Recent scientific studies show that porn affects your brain like a drug, literally rewiring pleasure connections and often creating addiction," Hillman explains. "Porn trains viewers to dehumanize other people and to see sex only in terms of their own selfish desires."
I'll admit to being a little confused, even disappointed, by this part of Hillman's porn-epidemic-survival advice. I say disappointed mostly because it's not clear to me which other person's selfish desires porn ought to be training me to view sex in the terms of, as opposed to my own selfish desires, but also because we seem to have very quickly moved off the part in which I'm being told I need to kill something.
"Porn sabotages the intended link between sex and a real, human, life-long commitment of sacrificial love," Hillman continues. "That's why porn is so often a factor in shipwrecked marriages and families being torn apart. Who pays for all this destruction? Society as a whole does; but especially women and children."
Man, I didn't realize how badly I was getting screwed over in this whole porn epidemic situation. For example, it's news to me women and children are supposed to be paying for my porn. Maybe that's strictly a Minnesota thing? For that matter, why is anybody in Minnesota paying for porn; does the government block access to tube sites there, or something?
You know, killing lust is starting to seem a lot more complicated than I'd hoped. Is there no societal silver bullet to lust's werewolf, so to speak?
"The good news is that anybody can be free from porn and lust!" Hillman reveals.
Phew, that's good to hear.
For a minute there, I thought this was going to be one of those multi-part articles which keeps readers in suspense and requires them to return another day to read the brilliant solution to the problem identified in Part 1.
"In my next article, we'll explore some ways to destroy porn before it destroys you."
Motherfucker, are you kidding me?
You can't do this, you Pioneer Journal bastards. You can't identify a mortal threat to your readers, a source of spiritual crisis that may (evidently) lead them to gouge out their eyes to avoid having their entire body pitched into hell, then blithely tell us all to "tune in next time" like you're that old series of Six Million Dollar Man episodes that ended with fucking Bigfoot being some kind of goddamn cyborg.
Fuck me. Frankly, I haven't felt this disillusioned since the morning of Dec. 22, 2012, when I emerged from my bunker to find the world intact and nary an alien, Mayan or zombie in sight.
This time, I'm not falling for the hype, even if it is prefaced by undeniable Biblical wisdom. I'm not even a little interested anymore in what this Christian cock-tease Nathan Hillman has to say about killing lust and/or porn. I've been porn-pandemic click-baited, and I'm not going to take it anymore!
Granted, he's not quite Jesus, but as another very wise man once said: "Fool me once…"