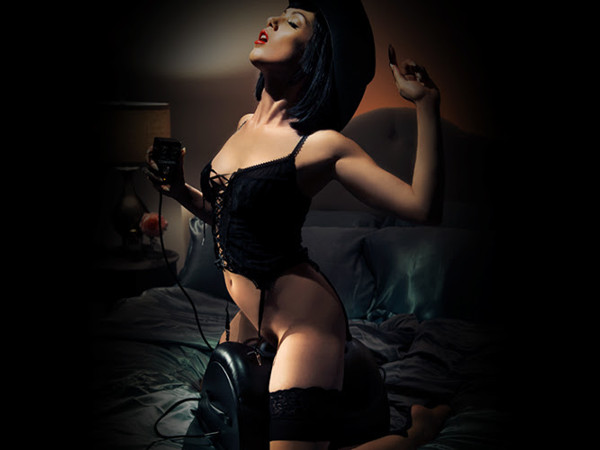 LOS ANGELES – Interactive-technology developer Kiiroo and sex toy manufacturer COTR Inc. have partnered to add remote-control capabilities to COTR's ride-on sex machine, The Cowgirl.
"Kiiroo is constantly searching for new technologies that fit our brand's standards of innovation," said Chief Executive Officer Toon Timmermans. "The Cowgirl encompasses technology that only a handful of products on the market have. We are happy that we have combined forces to make this device interactive and give our users a unique, interactive experience."
Award-winning, Amsterdam-based Kiiroo has been at the forefront of the teledildonics industry since 2013. Exemplifying the intersection of technology and human interest, Kiiroo has developed a unique technology that enables users to be intimate from a distance. The company integrated its FeelConnect smartphone app with The Cowgirl, allowing the device to be controlled remotely from anywhere in the world.
"We're thrilled to introduce The Cowgirl as the first-ever truly interactive sex machine featuring Kiiroo's innovative technology," COTR founder and CEO Alicia Sinclair said. "The Cowgirl isn't only perfect for solo play, but is also the ideal for couples that want to be intimately connected even with thousands of miles in between them."
While Kiiroo has partnered with vibrator and masturbator brands in the past, Timmermans noted the collaboration with COTR is the first of its kind and may open new revenue channels for webcam performers. Kiiroo's FeelPerformer app allows users to tip cam models through a special function that connects to The Cowgirl.
In addition, Kiiroo's FeelMe website offers interactive content that will make The Cowgirl mimic the sensations of the sexual acts shown in the videos.
Because Kiiroo is continuously updating the FeelConnect, FeelPerformer, and FeelVR apps, the companies expect frequent improvements to their usability with The Cowgirl. Future improvements include the ability to record interactive webcam sessions, meaning the software will add subtitles automatically so fans can enjoy the experience again later. Kiiroo also is working on remote independent control of The Cowgirl's vibration and rotation functions.
Users also can enjoy complete and cordless control from their smartphone by downloading The Cowgirl app, which allows for remote control from up to 30 feet away.
For more information about The Cowgirl, contact pr@ridethecowgirl.com.