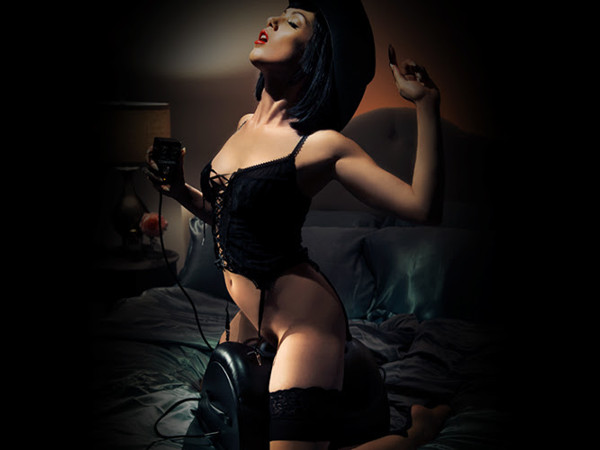 HANNOVER, Germany – The Cowgirl, a premium ride-on sex machine, debuted at the international adult business-to-business trade show eroFame, which continues through Oct. 13 in Hannover, Germany. According to the woman behind the device, The Cowgirl offers retailers profits of as much as $1,000 per sale.
"For the first time ever, retailers will have the ability to sell a riding sex machine with optimized premium features, accessories and high-quality marketing materials that will translate into high-end sales with a significant profit margin that's uncommon for adult retailers," said Alicia Sinclair, founder and chief executive officer of manufacturer COTR Inc. The company also manufacturers b-Vibe and Le Wand products.
According to Sinclair, The Cowgirl provides vibrations at more than 1,200 RPM with easy-to-operate vibration and rotation control. The device is equipped with global adaptors and global certifications, making it safe for use anywhere in the world.
The Cowgirl's one-of-a-kind, handcrafted saddle-style seat features padding for comfort, and the base of the machine features silicone bumpers for slip-proofing and to prevent scratching surfaces. Easy-grip handles make the device simple to move.
Smooth-glide cords modeled after high-end musical equipment connect power to the The Cowgirl. A corded LED remote is easy to hold, even while in use, and controls six vibration patterns and 360-swivel rotation. A smartphone app allows complete cordless access from up to 30 feet away.
Two body-safe silicone attachments and a set of 10 springs and stems that enable the attachments to become fully rotational are part of the included accessories package.
Eropartner's Christ Bakker said the distributor was excited about the product from the moment he saw the plans.
"After Alicia showed me her plans regarding to this new concept, I was convinced right away," he said. "Without any doubts, Eropartner Distribution decided to display the product in a prominent special section of our booth at Erofame. This is definitely one of the most premium, modern and luxurious sex machines designed in history. The concept is just great, and big compliments for Alicia."
Bakker also said Eropartner has "made a special deal" with another company to display the machine at trade shows all over Europe.
For more information about The Cowgirl, contact alicia@COTRinc.com.