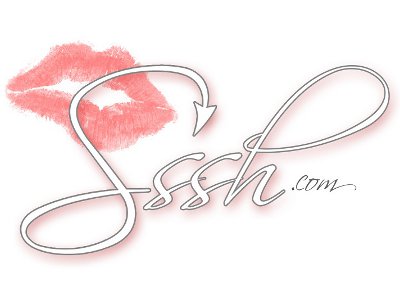 YNOT – "Women are not afraid of sex."
So say the female developers of Sssh.com, a website devoted to erotica for women, by women. With an unobtrusive design and tasteful presentation, the site is geared to attracting the sort of confident, open-minded women who enjoy exploring sexuality through education and entertainment.
Sssh.com caters to women of various tastes and experience levels. From the slow and sensual to the long and luxurious, the self-indulgent and the quickie, women will find a speed and heat level to suit them. Though it's clearly about sexuality, the site appeals to a wide range of women, including those who would never consider joining an "adult" website. Sssh.com presents women-friendly content clearly labeled, from the anatomical to the brazen.
Because women enjoy reading about sex, Sssh.com follows design and layout parctices developed and proven in the women's magazine industry. The site offers original fiction, articles by knowledgeable authors, video tutorials and online shopping, as well as explicit movies and photography.
Sssh.com talks about sex and sexuality in an established magazine format that presents original, well-researched illustrated articles, original fiction and special interest items, women's health columns, video tutorials by noted sex therapists, instructional videos covering everything from specific techniques for achieving orgasm to sexual fantasy roleplaying and the ever-popular quizzes.
Because some women also love to watch sex, the content on Sssh.com ranges from academic to erotic to hardcore and kink. Everything is arranged in clearly and non-provocatively marked and described sections with a rating system that warns readers just how explicit the material is in that section. A member may browse information about aphrodisiacs or sex toys while avoiding encounters with graphically illustrated stories, while more daring females might go straight to the many "lusty movie channels" so as not to be bored wading through pages of information in which she has no interest.
Do women buy adult films? Of course they do, although their tastes may depart markedly from men's preferences. Some women are interested in traditional, male-oriented "gonzo" porn, but many seek a softer experience. Sssh.com's developers believe that if women can find something that intrigues them, many will buy erotica online for exactly the same reasons as their male counterparts: The material is a turn-on, it's affordable and online purchases don't expose them to public embarrassment. All of the movies on Sssh.com contain story arcs, allowing women not only to become aroused, but also to connect with the characters on an emotional level. At Sssh.com, there is a reason for the sex, there is romance and there is passion.
One of the things to which Sssh.com attributes the success it has experienced thus far is an inherent bias toward hiring women. The site employs more than a dozen women as fiction authors, screenwriters, psychics, journalists, sex therapists, editors, photographers, movie directors and camera crew.
Sssh.com offers women a trial membership for $2.95. The site is presented in English and French. SpiceCash affiliates may earn up to 60-percent recurring revshare or up to $25 per sale at Sssh.com, plus a 10-percent override on everything earned by new affiliates they refer.