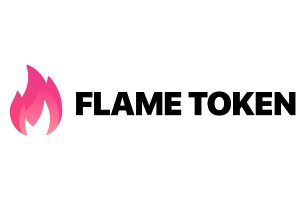 NEW YORK – According to the company, Sharesome's "Flame" token (XFL) has taken off before its launch was announced publicly, courtesy of a cryptocurrency airdrop campaign which the company described as having gone "massively viral."
"In the first 48 (hours) during the weekend, over 150,000 people signed up to the airdrop on FlameToken.io and 23,000 people joined the Telegram group – making this already one of the biggest airdrops in history by number of participants," the company said in a statement announcing the launch of the token.
The company said the "hype doesn't come as a complete surprise," asserting that Flame is "quite different from most other cryptocurrencies, because its underlying community – Sharesome.com – has already been built. Arguably more importantly, the NSFW social network already uses Flame for "tipping content creators and for buying ads in the form of promoted posts on the website," Sharesome said in its statement.
"Our approach from the beginning was to build the product first, then launch the token, then ask for money – and not the other way around," says Sharesome's CEO Tudor Bold. "We already started selling Flame Tokens on Sharesome.com and with the airdrop we create the buzz and liquidity that will kick-start a revolution in the adult industry and enable eCommerce for all adult content creators."
Sharesome designed Flame as an ERC20 token designed for the entertainment industry, one which the company said "does not rely on expected future development." The token beta-launched in January and has since experienced a growth rate Sharesome describes as "exponential."
"Sharesome's user base has been doubling every 2 months and content creators are already successfully driving traffic and sales to their paysites," the company said in its statement.
Sharesome reports that it originally planned on distributing 525,000,000 XFL through its airdrop on FlameToken.io, but said that since the tokens were exhausted in less than three days, it has doubled the initial amount to 1,050,000,000 XFL.
"People can sign up with their email address and immediately receive 500 XFL," Sharesome said in its statement. "The Flame token airdrop includes a referral program. Participants receive 1,375 XFL for every person they refer to the Airdrop. The referral amount will drop as more people join the campaign."
The company added that the Flame token is "designed to allow tipping, content bounty campaigns and to purchase ads on Sharesome.com."
"While for many content creators today, selling content and ad revenue is the main source of income, the ad market is going through rough times," the company said in its statement. "Companies such as Sharesome are therefore betting on alternative monetization sources for content creators, like tipping, which relies on small voluntary user contributions that add up to larger amounts."
The company integrated the "Flame Button" on Sharesome.com, but says it can also be "seamlessly integrated into any other website as a social plugin through a simple code snippet and allows visitors to tip XFL through their Sharesome account."
The Flame project also features a bounty campaign system, through which users can "create democratic voting pools that act as a reward for successfully hunting specific types of content," Sharesome said in its statement.
Under the bounty system, participants vote for each submission with Flames, and the content that stays at #1 for three days straight is declared a winner and the XFL reward goes to the person who submitted that content.
"Same as on other social media sites like Twitter, Facebook or Instagram, users can purchase sponsored posts (in this case, with XFL) to promote their content," the company said in its statement. "The only difference is that Sharesome allows and encourages NSFW-content."
"What we basically do is to bring social media to porn, and crypto to social media," Bold said. "Even though porn is a 100 billion-dollar industry that generates 30% of the internet's traffic, there is no social media site for adult content creators and their audience. The Flame token is poised to revolutionize how the entertainment industry is monetized, making it easier for people to reward quality content and increasing revenue for content creators."
For more information on Sharesome, visit Sharesome.com.