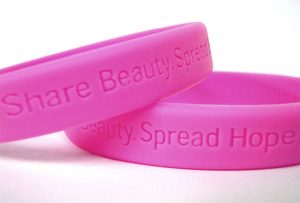 Since Wicked Pictures' Team WICKED – led by the company's contract performer jessica drake – started fundraising for the annual AIDS Walk Los Angeles in 2012, the team has raised over $106,000.
The annual benefit event, which will be held this year on October 21, is presented by AIDS Project Los Angeles (APLA), which supports well-being and health care equity for the LGBT community, other underserved communities and those affected with HIV. Team WICKED, which has raised between $13,000 and $22,000 each year, seeks to once again be among the top fundraising teams at the walk.
"HIV and AIDS research is a cause close to my heart. Doing this walk as a team not only raises money, it raises awareness. Also, the AIDS Walk happens on or near my birthday each year, so it's my favorite way to celebrate," drake said in a press release.
"It wouldn't be possible without the ongoing support and teamwork of so many people on Team Wicked throughout the years," she said. "I am grateful for each and every one of them, and invite everyone to join us this year."
Boobs, Trees: We don't want your porno money!
While Team WICKED's efforts are laudable, it does beg an important question: Are charities open to accepting money from "controversial" businesses such as the adult industry?
In a well-noted example, the Susan G. Komen Foundation publicly denounced Pornhub's 2012 donation of $75,000. Pornhub, in its "Save the Boobs" drive, agreed to donate one penny per every thirty views of specific breast-related video categories during Breast Cancer Awareness Month.
Susan G. Komen responded to NBC News at the time, "We are not a partner, not accepting donations, and have asked them to stop using our name."
In 2014, Pornhub tried again, this time agreeing to plant a tree for every 100 videos watched in its 2014 "Pornhub Gives America Wood" campaign. While Pornhub found a charity partner to plant the trees, the streaming website had to agree not to publicly disclose the charity's name.
Double entendres aside, these incidents reflect an openly hostile environment for porn charitable giving, with most of the major charities preferring adult industry names to give silently or not at all.
Back in 2013, webcam site Benevidz was attempting to give 10 to 20 percent of performers' gratuities to a charity of the performers' choice anonymously — or at least, discreetly. At the beginning of 2017, Hump the Bundle was offering pay-what-you-want pricing for porn content. The organization also found that most charities would not accept its donations, which derived from ten percent of all proceeds.
Image is Everything, Even with Donations
This donation rejection issue is not just a porn problem.
In conversation with YNOT, Tiffany James, CEO of UndercoverWear, Inc., discussed her experiences with this form of charity censorship. Several years ago, her lingerie company held a "Nighty for the Needy" campaign, where guests at the company's "in home" parties were invited to bring in their "ugly nighties." Per every "ugly nightie" received, the company would donate a new set of women's pajamas to a homeless shelter.
Several shelters refused the donations due to perceptions that lingerie is sexist.
"Adult industry charitable donations are still taboo in some fundraising circles and not so much in others and it, whether an organization will accept it or not, is based on several factors," Christine Disbrow, a nonprofit development consultant, told YNOT.
"Nonprofit organizations, in general, try to shy away from controversy. A nonprofit's decision to accept or reject a donation can be based on the organization's mission — what they're trying to do, to save the world — the makeup of the board of directors and how their donors will perceive it," Disbrow explained.
Disbrow argues that porn's "image" may prejudice charities from taking such donations, particularly considering possible political complications.
"Organizations with a broad donor base like Susan G. Komen may have a particular image they are trying to maintain and accepting the gift may tarnish their wholesome image," Disbrow said.
"Additionally, most organization shy away from controversy, and Komen does not want a repeat of the backlash that occurred several years ago for refusing to support Planned Parenthood. Because there is still a perception that adult stars are objectified, abused or immoral, if Komen had decided to accept Pornhub's donation, donors could have perceived this as the organization condoning those practices," she continued.
"While it is most definitely debatable if those in the adult industry are any of those things, it could have been seen negatively by many donors, who may think that the organization is condoning those actions and, in the future, may decide to not continue in giving."
For many of the larger charities, accepting a donation from porn may equate to accepting one donation now while possibly losing a hundred donations later. However, for those making the donation, this equates to having your good intentions spat at for nothing more than public perception.
Even if it comes via lingerie, "A donation is a donation," James said. "Take the money and say 'thank you.'"
YNOT sought comment from Team Wicked and drake regarding any issues with charitable donations they may have experienced but was unable to secure a statement before publication.
Image via Alice Wycklendt.