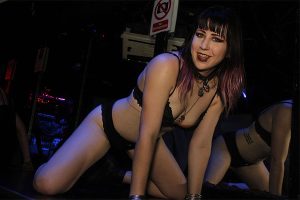 Things can be tough for small businesses. Things can be tougher still if you are a small business that is sex industry-, LGBT- and BDSM-friendly. Maybe certain financial institutions will not work with your "adult business." Maybe you will not be able to promote to your target audience because of social media restrictions.
Maybe you will have to close.
Wicked Grounds, a kink café and boutique located at the heart of the LGBT leather cultural district on 289 8th Street in San Francisco, found itself facing closure earlier this year. Confronted with the possibility of losing a beloved safe space for kinksters, Wicked Grounds had a stroke of brilliance. They started a Patreon.
Their strategy was simple: Let their customer base know that they had a Patreon account and that they could pledge to it for supplying a casual "third place" — the place to spend time at outside of home and work — for the kink community. Wicked Grounds knew it could do the traditional parts of the business well, but as COO Mir Bilodeau told YNOT "…so much of what we do is not purely transactional. It's easy to sell a cup of coffee or some top-notch BDSM gear, but it's much harder to place a monetary value on what's truly priceless about the business: the space we offer, the community we build, the education we provide for anyone who asks."
The café and boutique's strategy paid off with them remaining open to this day.
So, what is Wicked Grounds doing with their second wind? They are continuing to strengthen their traditional business while engaging with their community in new and exciting ways. The café and boutique remember that any service business needs to be welcoming. To this end, Wicked Grounds acts as a non-judgmental introduction to the kink community.
Barista and baker for Wicked Grounds, Shodan, explained that Wicked Grounds is where one goes when they have just heard about kink and do not want to be thrown into the deep end of the culture right away. They told YNOT that the establishment continues to cultivate "a casual, sober, daytime alternative to the clubs and bars that have been the only public kink spaces for decades."
Some might expect to walk in on kinksters acting out elaborate scenes, but the same types you would find in any other coffee shop usually populate the café. As for the food and drink, Shodan also has the personal aim of helping head chef, Xin, put Wicked Grounds on the map as a place for unusual yet delicious pastries, as well as vegan baked goods.
Wicked Grounds has over forty events a month. Whether it's the monthly Rope Bite, Sissy Munch Crossdressing or the Bring Your Human Animal Night, there seems to be something for every kinkster going on in the Wicked Grounds community. Shodan favors the café and boutique's quarterly play parties held at the San Francisco Citadel, highlighting the "casual-yet-sexy atmosphere."
Their base might be in the San Francisco area, but with the advent of their Patreon era, Wicked Grounds is expanding. They have created the biweekly Kinky Queer Revolution podcast and started hosting regional BDSM events. Their five-year plan includes growing their online classes, expanding to more regional conferences, adding to the informational content on their Patreon and increasing their presence on a national level.
Wicked Grounds' story could have been that of many a small business — closure and regret — but thanks to not relying only on traditional means of commerce, they get to write their own tale.
The company realized that they were not only selling their physical products but also themselves and the atmosphere they own and cultivate. They saw that they had a community that really loved the non-tangible, and sometimes hard to quantify, product they provided and sold that successfully.
Today, they maintain this support by engaging with their established community and continuing to welcome newcomers that can help them grow. They are seizing the chance they have worked for, from the coffee grounds up, to grow their culture. This might not be the path to success for every business, but it will be the story that more and more small businesses will be telling as we move ahead.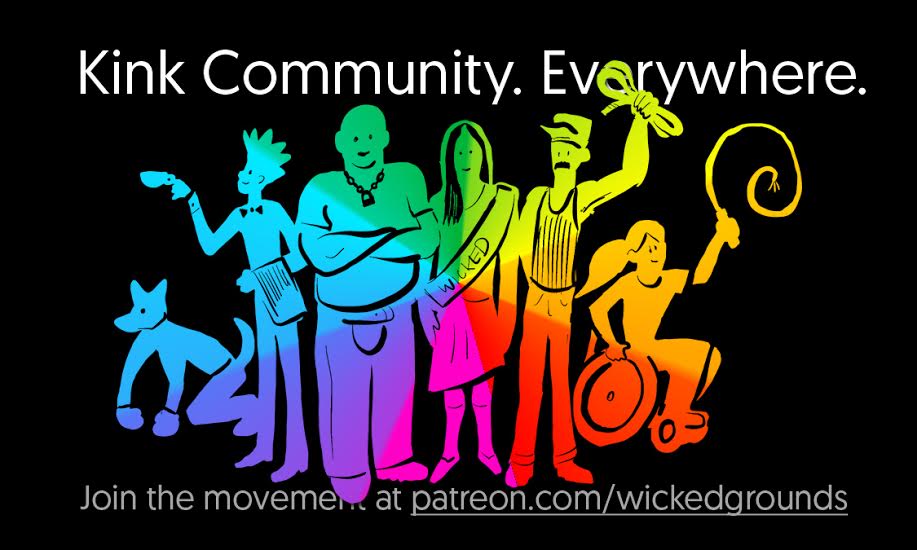 Header image of Shodan by Michael Sundin.