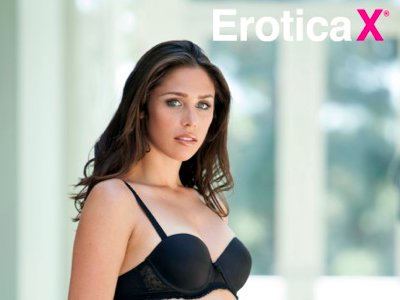 MONTREAL – One of two new studios founded by award-winning director Mason under the O.L. Entertainment umbrella has unveiled the trailer for its debut film.
Mason calls Erotic X's Eternal Passion "an authentically sensual adult movie." The title's four glamorous, stylized vignettes star Mia Malkova, Chloe Foster, Natalie Heart and Dillion Harper.
"It's been a very exciting adventure working with a great team of people on the Erotica X brand," Mason said. "Making Eternal Passion was a wonderful experience. From the beautiful visuals to the passionate exchanges between the performers, all involved should be very proud of this production."
The not-safe-for-work trailer and high-resolution still photos are available on the studio's official blog. O.L. Entertainment plans to launch the official website for the studio, EroticaX.com, in September.
"Movies from Erotica X are unlike anything else on the marketplace and a slight departure from what fans have come to expect from Mason," an O.L. Entertainment spokesperson said. "Erotica X features beautiful and intimate exchanges between performers. The main focus is on connections and chemistry. The movies are shot entirely on DSLR cameras for visually stunning results."
O.L. Entertainment was launched earlier this year as a joint venture between Mile High Media and Gamma Entertainment. The company releases content on a variety of platforms including DVD, internet, video on demand, mobile and broadcast.
Mason signed a development deal with O.L. Entertainment in July and launched two new studios under the brand in late August.