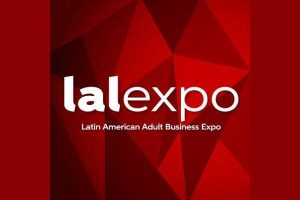 CALI, Colombia – The LALEXPO has announced the 6th edition of the event will run from February 18-20, 2019 in Cali, Colombia. The show's organizers also announced the continuation of a series of workshops geared toward providing attendees "a deeper understanding of the adult and live cam industry."
"Along with a new and improved LALEXPO comes a new schedule that provides information on all the latest trends in the Live Cam and adult industry," the organizers said in the statement announcing the dates of the 2019 edition of the event. "The reputable and knowledgeable speakers at the event will give presentations and conferences pertaining to current and important topics in the industry."
Following a successful initial workshop held in Cali in 2017, LALEXPO has planned another workshop which will take place on September 11 in Medellin, as well as a third workshop slated for November in Bogota.
"These workshops will feature specialized seminars and conferences geared toward providing a deeper understanding of the adult and live cam industry and will strengthen your odds of being successful," the event's organizers said in the announcement, adding that "participating in these workshops will also give you the opportunity to receive discounts and benefits at our event in February 2019."
Those who wish to attend the 2019 LALEXPO in Cali can save on the entry ticket price by purchasing early. Under the schedule announced in the release this week, attendees who purchase their tickets on or before August 31 will pay just $49.99. Tickets purchased between September 1 and November 1 will run $99.99, while tickets purchased between November 2, 2018 and January 31, 2019 will be sold at $149.99 each. Starting in February, the full ticket price of $199.99 will apply.
"We look forward to seeing you at the new and improved LALEXPO 2019," the event's organizers said in the announcement. "If you are in the Livecam and adult industry, or interested in getting involved, it might just change your life."
LALEXPO also noted in the announcement that Grupo Bedoya is no longer a part of the organization following a buyout of the company, but said the group continues to support the event.
"They have been excellent partners and a very important part of LALEXPO," the event's organizers said in the announcement. "That has not changed."
LALEXPO has also invited all Colombian Chaturbate models to participate for their chance to be on the cover of the fourth edition of Camgirl magazine. To offer yourself as a candidate for the cover of the magazine, please fill out the online form at JuanBustos.com.