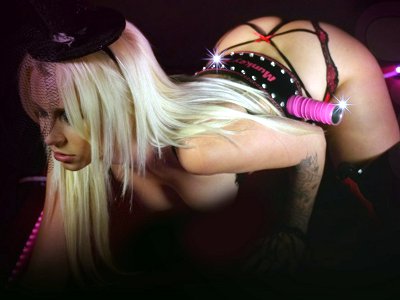 LOS ANGELES – Industry veteran Just Dave has joined the affiliate coordination team at adult novelty manufacturer Munkey Barz.
Dave, known on forums as Just_Dave or Acid Cash Dave, operated sites under the adult verification system (AVS) concept popular in the early days of the public internet. From there he segued into sex toy e-tail, affiliate program operation and content sales before leaving the industry in 2009. He said he returned to adult because he sees extraordinary potential in Munkey Barz.
"I'm happy to be a part of the Munkey Barz team and the movement," he said. "We are committed and look forward to provide you with the best affiliate support in the industry."
Munkey Barz manufactures a "sex belt" that helps couples add a gymnastic element to their lovemaking sessions. About a dozen adult studios have used the company's signature product in scenes. The product also has appeared in mainstream music videos from DMX & MGK, Rance Love, DJ Paul and Darius Crary's D-list.
The four-month-old MunkeyCash affiliate program pays webmasters $20 per sale. The program plans to add more income and promotional opportunities later this year and early next year, including live cams, a lifestyles product line and a virtual world.
"We have worked very hard over the past 15 months to get positioned for success," said Munkey Barz creator Munkey Mike. "Now with the newest and best technology in place, we welcome Dave to the team. We are very excited about what he brings to the table with his vast amount of technical knowledge and experience with successful affiliate programs. Our street teams are covering a lot of ground, and the public awareness and excitement is growing fast as we have seen a recent boost in online sales.
"We have an upgraded belt coming soon as well as a fun new 'lifestyle' clothing line with a twist that you're going to love," Mike continued. "But the biggest surprise of all is almost ready. It looks like 2014 will be our year."