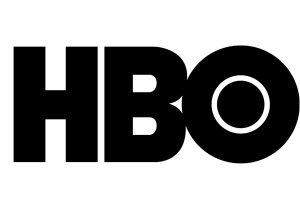 For some, the decision to remove adult content from HBO's On-Demand portfolio created a minor crisis. With the recent shuttering of HBO-subsidiary Cinemax's "Skinemax" lineup, the exclusion of these "safe venues" to watch porn has eliminated the principal means to watch adult content without it showing up on a cable bill or Internet browser history.
While HBO has not run production of any of its adult series in years, it had aired previous episodes during its late-night programming. HBO also featured its adult series, as well as a limited portfolio of softcore movies, on its On-Demand platforms under the tab "Late Night." HBO's adult series were acclaimed – despite their use of explicit nudity and sex – for their journalistic value and were well-regarded products of the network's documentary division. These included the Emmy-winning "Taxicab Confessions," "Real Sex" and "Cathouse," as well as the Katie Morgan specials.
The decision to remove HBO's adult content was done quietly and without the fanfare programming changes usually solicit. In part, due to HBO's merger with AT&T, the rationale behind HBO's move can also be pointed to the 2017 departure of longtime HBO executive Sheila Nevins, who developed and championed much of HBO's adult content portfolio. An advocate for sex positivity, Nevin's retirement after 38 years of service meant that the major roadblock to removing the content no longer existed.
AT&T has not requested a change in programming from HBO. Likewise, in conversation with IGN, Casey Bloys, president for HBO programming, promised that the HBO brand would not be diluted following the acquisition. Bloys attested that the change was due to a lack of viewership.
"Over the past several years HBO has been winding down its late-night adult fare," Bloys said. "While we're greatly ramping up our other original program offerings, there hasn't been a strong demand for this kind of adult programming, perhaps because it's easily available elsewhere."
The removal of porn from HBO leaves the network with what some considered a bipolar façade.
On one hand, the 2015 acquisition of "Sesame Street" and programs such as "Pinky Dinky Doo" and "Esme & Roy" suggest that the network is moving toward more family-friendly fare, reminiscent of the network's early years, where children's programming like "Fraggle Rock" were highly promoted. On the other hand, HBO's use of explicit nudity and sex in its showcase series, such as "Game of Thrones," "The Deuce" and "Westworld," suggest that commitment to removing adult content from the network may be shallow.
"I feel with the crossover success of shows like 'Gigolos,' the genre opened up to more creative late-night programming and the generalized 'soft porn' programming lost its way," said Marklen Kennedy, creator and producer of sister network Showtime's reality series "Gigolos," to YNOT.
Showtime, unlike HBO, both actively produce adult content series and air them on its "After Dark" block. As of the writing of this article, Showtime is the only non-adult cable channel known to air adult content.
"I think the progression to better quality programming whether late night or prime time is a societal progression where the viewer has become more educated and their tastes have changed because the typical 'soft porn' and 'porn' is so easily accessible that people want to be titillated on a higher level when they watch a show.  They can have their body sensualized.  Now people want to have their minds turned on as well," Kennedy added.
While some may argue that porn is more accessible now than ever and that HBO's existing content approximates scripted porn, the loss of veiled venues to obtain porn may create a crisis among those that seek out adult content but wish not to disclose this due to religious, family or privacy deference. For many, this "brown paper-wrapping" of adult content may be the only route to acquiring said content.
HBO's decision could be compared to Playboy's short-term decision to ban nudity from its print publication. Like HBO, Playboy argued that the decision was made due to flagging sales and, like HBO, the decision caused public debate and outrage. It is unclear if, like Playboy, HBO's decision will force a public reversal in the future.
"It really is a vestige of a previous era," said Jeffery Jones, director of the Peabody Center at the University of Georgia and co-author of "The Essential HBO Reader," to the Los Angeles Times. "Especially the more soft-core stuff that gave HBO its mantle of 'It's not TV, it's HBO.' You weren't finding those shows unless you subscribed to the Playboy Channel, and most people did not want their wives to know that they watched that stuff."
Brand new set up athttps://t.co/zpiZOwnUws
TY @nexxxtlevel you guys rock so hard!
Gonna make some new 8/10s, lmk which ones y'all like best pic.twitter.com/YMPKtagFwF

— Katie Morgan (@thekatiemorgan) July 6, 2018
HBO logo here.