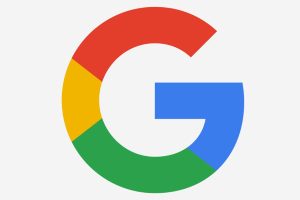 Many people would argue that Google is the only search engine that matters. Others would argue that, though Google is not the only search engine, it's the search engine that matters most.
Opinions may differ slightly here, sure, but no one would ever argue that Google doesn't matter at all – especially in the world of e-commerce. As such, when Google starts making website security upgrade demands, we all tend to listen.
Over the past few years, Google has been encouraging websites and webmasters to take up stronger security practices. Then recently, they decided to formalize their suggestion with a date.
Earlier this year, Google announced a deadline for websites to upgrade from HTTP to HTTPS: July 2018.
But what does this mean? MarketingTech recently shared a lowdown/breakdown.
HTTP, HTTPS – What?
If you're like me, you have no idea what HTTP and HTTPS even are, much less why HTTPS is preferred in the eyes of Google. Luckily, MarketingTech's explanation is pretty easy to follow.
HTTP and HTTPS are data sharing protocols – a set of rules and procedures for transmitting data between electronic devices. They're most commonly used to tell devices how to transfer data between website pages and the site's server.
The difference between HTTP and HTTPS is rooted in security. Whereas HTTP stands for "hypertext transfer protocol," HTTPS stands for "hypertext transfer protocol secure."
Unlike HTTP, HTTPS encrypts the data you send and receive. So, in the instance of HTTPS usage, if anyone tries to access the information you're sending during a browsing session, they won't be able to read it. HTTP, meanwhile, makes any data being transferred insecure.
Here's the important part: For e-commerce sites, insecure date can include information such as credit card details for online payments and login credentials.
Upgrading to HTTPS, thus, basically means you're providing a higher level of data protection and security to people visiting your site — not a bad thing to be doing at all.
Google's Deadline: July 2018
As of July, with the release of Chrome 68, Google will be warning website visitors if a site is insecure based strictly on whether the site is HTTP or not.
Who cares? you ask. Chrome shrome, everyone uses Safari you think.
MarketingTech has some user data you need to see.
Apparently, Chrome commands over 53 percent of worldwide internet browser use. (In 2017, the browser got all the way up to 58 percent during one month.) The second highest used browser worldwide — Safari – follows way behind at around 14 percent. With such a monopoly on the way we access the web, you can't afford to ignore Google's HTTPS deadline. Your website's performance could be facing a significantly negative impact if you do not mind the update mandate.
Now more than ever, people are mindful of data security and are seeking to retain control of the data they transmit and share online. According to MarketingTech, when Google flags up your website as "not secure," even loyal customers may consider going elsewhere. And in today's online porno marketplace, no one can afford that.
HTTPS Benefits
Even with the no-brainer bonus of added security – and the company viability mandate of staying in Google's good graces – being corralled into anything feels kinda icky. As such, you may be dragging your heels a bit as you move to comply. MarketingTech points out though that there are other bonuses that come with HTTPS.
Even if Google hadn't imposed a July 2018 deadline, website security is on everyone's minds these days – consumers of adult products probably moreso than your average person even. Enhanced security is another way to attract customers and begin to build even stronger relationships with them.
Using HTTPS also means that you can use your website security to help compete for customer attention. You can demonstrate that you are actively taking measures to meet users' security expectations. And once you have customer attention on your site, the promise of data security will help convert customers in a competitive online market.
Plus, let's be real for a moment here. Especially in adult, online security isn't an option. It's a must. So maybe Google is giving us all a bit of a kick in the ass with their July mandate, but really – Is that a bad thing?