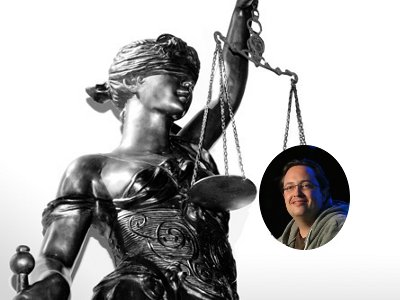 YNOT – Fabian Thylmann, managing partner of adult internet conglomerate Manwin, was arrested Monday at the airport in Brussels. According to a warrant issued by the public prosecutor in Cologne, Germany, Thylmann and Manwin are suspected of evading taxes in the country.
Though the company he heads has offices in six countries — none of them Belgium — Thylmann, 34, reportedly lives in a Brussels suburb.
"Mr. Thylmann currently sits in Belgium in custody," a spokesperson for the prosecutor told German daily newspaper Die Welt. "The Belgian authorities have executed a warrant of the Cologne District Court."
The spokesperson would not say whether others are sought in the case or when hearings on the charges might commence.
Thylmann's arrest follows a Dec. 4 raid on the Hamburg offices of Manwin Germany GmbH. During the action, "several dozen" German officers confiscated "numerous" computers and documents. At the same time, officials searched Thylmann's residence, according to the Die Welt report.
Manwin Germany GmbH is one of more than 35 subsidiaries of Luxembourg-based Manwin Holdings Sarl. In addition to the Cologne facility, the parent company also maintains offices and/or studios in Burbank, Calif.; Dublin; Hamburg; London; Montreal, and Nicosia, Cyprus. Manwin Holdings owns thousands of websites which it claims receive millions of hits daily, plus several adult-content production studios. Additionally, Manwin Holdings operates Playboy television properties under a licensing agreement with the iconic Los Angeles-based brand.
According to Die Welt, German authorities may have become suspicious of Manwin's tax status after becoming aware of an exposé about the company Die Welt intended to publish in a September issue of its Sunday newsmagazine, Welt am Sonntag. The article reportedly revealed "irregularities in the company's structure" that could have given rise to a tax investigation. Thylmann sought and received a preliminary injunction against the article's publication. Die Welt has petitioned the court to overturn the injunction. A decision in the matter is expected Dec. 19.
Manwin did not respond to requests for comment.