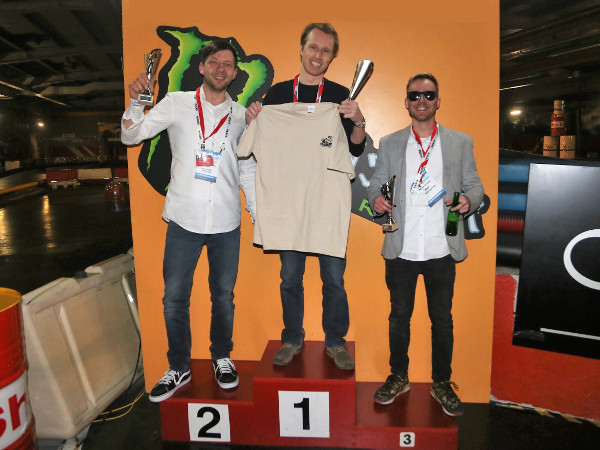 BARCELONA, Spain – The inaugural race of YNOT Grand Prix's 2017 circuit screamed through Barcelona Saturday, leaving bystanders at The European Summit covered in dust and all three trophies in the hands of European drivers.
Nice-guy favorite Til Peterson of Lazeeva took top honors, followed by Funk from InternetQ in second place. Abel from WarpCache snagged the bronze.
"This was an angry and ugly race," said YNOT Group LLC co-owner Jay Kopita. "Tons of crashes, vicious driving and rule-breakers.
"And this is just the beginning of the season," he added, laughing. "The competition really ramps up as we get closer to the last race. Everybody wants that $1,000 grand prize."
Kopita called the Barcelona race "a huge success," saying about 120 people attended, nearly 90 of whom were drivers.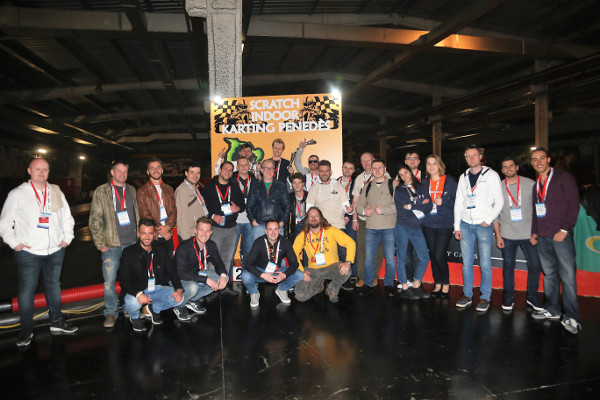 "The crowd was rowdy; everyone was in a great mood," he said.
Sponsored by JuicyAds, BongaCash, Studio 20, Traffic Mansion and International Processing Solution, the YNOT Grand Prix's eighth international season moves next to Phoenix, where it will open The Phoenix Forum on March 22. After that, races will take place during AWSummit in Mamaia, Romania, in June and The European Summit in Prague in September.
For more information about the YNOT Grand Prix, visit YNOTGP.com. To secure a seat as a driver or to investigate sponsorship opportunities, email Kopita or Skype him at LAJConsulting.
Images by Buster Brown, YNOT Shoot Me.