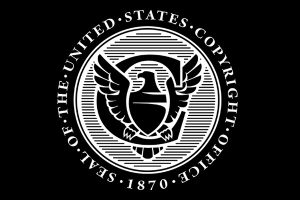 WASHINGTON – With the announcement that the U.S. Copyright Office is accepting public comment on "a new registration system to meet the demands of the digital age," adult content producers and rightsholders have an opportunity to provide their input to help shape the new online system.
"As the Office develops a new technological infrastructure for this system, it is considering several legal and policy changes to improve user experience, increase Office efficiency, and decrease processing times," the USCO said in a statement published to the Federal Register. "The Office is seeking public comment to inform its decisions on how to improve the regulations and practices related to the registration of copyright claims."
To be included for the USCO's consideration, written comments must be received no later than 11:59 p.m. Eastern Time on January 15, 2019. The full instructions for submitting comments can be found at https://www.copyright.gov/rulemaking/reg-modernization/comment-submission/.
In a supplemental statement about the "registration modernization" process, the USCO said it is "interested in the perspectives and suggestions of copyright owners as well as users of creative works."
"Specifically, the Office seeks input on three areas of reform: (1) the administration and substance of the application for registration, (2) the utility of the public record, and (3) the deposit requirements for registration," the USCO said.
The modernization of its registration process is part of a larger effort by the USCO to bring its entire operation up to speed with the digital age. In addition to upgrading the online registration system, the USCO is currently in the process of transitioning its historical records.
"We are converting the extensive, paper-based pre-1978 entries into digital format for improved public access, enhanced online search capabilities, and continued record preservation," the USCO notes on its Copyright Modernization webpage. "As part of these overall efforts, the Office already has launched a proof of concept Virtual Card Catalog that provides public access to certain card records from 1955 to 1977. Additionally, the Office is working towards publishing as many additional historical records online as possible (including record books), which currently are physically housed in the Copyright Records Public Reading Room."
As an overview, the USCO describes its modernization process as a "Copyright Office-wide initiative to (1) build a new enterprise copyright system featuring a user-centered and flexible design, (2) streamline processes and policies, (3) improve access, and (4) reimagine the entire Office."
With such an ambitious agenda, it should come as no surprise that the USCO does not expect its efforts to bear fruit overnight.
"Modernization is a multi-year process that requires extensive collaboration among all Copyright Office divisions, as well as with the Library of Congress," USCO writes in yet another document detailing its modernization effort. USCO adds that the "key components" of that process include "transforming all of the Office's multiple information technology systems" and "ensuring that non-IT activities are efficient and aligned with the Office's strategic goals."
For those who can't submit their comments online, the USCO provided contact information for several officials who can provide information on the "special instructions" for submitting comments.
Regan A. Smith, General Counsel and Associate Register of Copyrights at regans@copyright.gov; Robert J. Kasunic, Associate Register of Copyrights and Director of Registration Policy and Practice at rkas@copyright.gov; Erik Bertin, Deputy Director of Registration Policy and Practice at ebertin@copyright.gov; Cindy Abramson, Assistant General Counsel at ciab@copyright.gov; or Jalyce Mangum at jmang@copyright.gov. All the people listed above can also be reached by phone at (202)-707–3000.