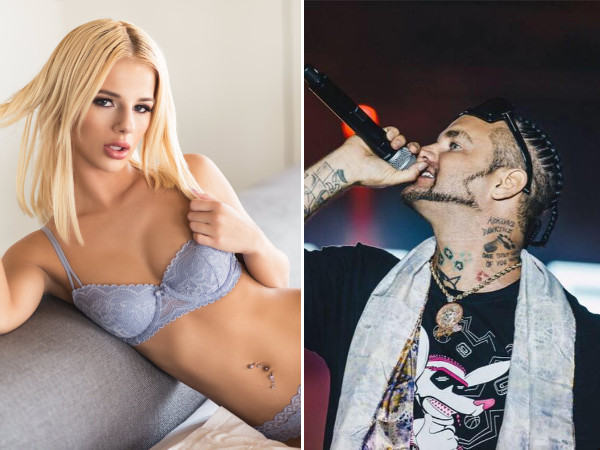 HOUSTON – When I sat down to write this post, the working title was "Celeb Sex Tapes Just Ain't What They Used to Be." After thinking about it for a minute though, I realized it isn't the tapes that have changed — it's me.
Admittedly, I've never been a big fan of celebrity sex tapes as a pornographic form, in large part because the participants haven't earned their erotic notoriety as a function of their on-camera performances. The public pays attention to these videos not because the videos themselves are good, but simply because the people in them are famous.
What I thought had changed about celeb sex tapes, before doing a little research into the latest of such videos to come across my radar, was the relative fame of the participants.
"Who (or perhaps what) the fuck is 'RiFF RAFF?'," I thought to myself when I read the Billboard headline "RiFF RAFF Allegedly Involved in Sex Tape With Porn Star." I'd also never heard of Bella Elise Rose, the porn star referenced in the puzzling story-topper.
How can they be considered "celebrities?" Has this term completely lost its meaning? Is this whole thing "fake news," and if so, will I soon read a presidential tweet decrying it as such?
As I looked further into Rose and RAFF, however, I realized they're easily famous enough to qualify as celebs. I've never heard of them because I'm an out-of-touch old fart, not because they aren't legitimately well-known.
Luckily, before I could scream "GET OFF MY CELEB-PORN LAWN!" at the top of my lungs, I looked up the vital statistics on Rose and RAFF: 84,000 Twitter followers for Rose, for example, and respectable chart numbers for RAFF (for whatever such sales charts are worth in the modern music market).
OK, so we're not exactly talking Beyoncé and Jay-Z numbers here, but they're still more famous than I'd expected. By way of pornographic/pop-culture historical analogy, I figure this video is the modern equivalent of Vanilla Ice and Patricia Kennedy making a sex tape together in 1990, or perhaps Cali Cox making a video with D-Roc around 2001.
I don't expect this video ever to rival the popularity of the infamous Pam and Tommy tape, the Paris Hilton night-vision tape, whichever Kardashian it was who made a sex tape, or even any of the various "teen mom" sex tapes, of which I assume there are several hundred by now. (I'd cite more examples, but as you plainly can see, I'm getting progressively lazier about my research as I type this.)
At any rate, it's hard to say what to make of this sex tape in terms of its pornographic quality at this point, considering all Rose has published of it is 31 seconds of POV footage. Even so, I'm already willing to declare it far superior to the "Screech" sex tape, if only on the obvious strength of it not featuring Dustin Diamond in any capacity.
Where do celeb sex tapes go from here? Will we see custom-made celeb porn in the future? If so, will Jon Ronson interview the participants for his podcast? Will past participation in a celebrity sex tape become a prerequisite for those wanting to perform at future Presidential inaugurations? Only time will tell. Until those questions are answered, however, I'm hereby recommitting myself to following celeb culture and getting to know the current superstars of social media.
Honestly, I haven't been this professionally embarrassed since I had to ask my nephew what "MMORPG" stands for. (At this point, I don't remember exactly what he said, but I do recall it had something to do with MILFs, Oreo cookies and Paul Giammati.)
Having recovered from that humiliation, the last thing I need now is to be caught off-guard again the next time a reasonably well-known porn performer tweets 30 seconds of footage featuring the tattooed forearms and partial penis of an equally well-known rapper.
Image: Bella Elise Rose (left) via Twitter; RiFF RAFF via Facebook.