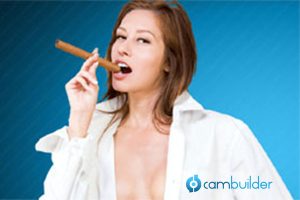 The folks at Cambuilder recently announced some changes to their platform, including the addition of Cosmo Payment.
Cosmo Payment is a leading provider of global payment solutions.
"Cosmo was a logical choice after [First Choice Pay] going down," explained Streamate's Liz R.
In April, First Choice Pay (Choice Bank Ltd.) told accountholders that it had been forced into a "liquidity-constrained position" and suspended all withdrawals from deposit accounts, as well as other outbound payment activities. The news that Choice Bank had to withdraw its services allowed only six days of advanced notice and left many companies without means to process bulk payments.
"[Cosmo Payment] appeared to be able to take on the process, and we were in a challenging situation. My prediction is that we'll be offering more payment options for Cambuilder, as well as Streamate, in the near future," Liz R. continued.
"The more options the better, so we're never faced with the same situation again!"
Though Cosmo Payment is expected to expand to additional countries, this option is currently only available only E.U. citizens (EEC). Liz R. explained this "was [Cosmo Payment's] requirement, which ultimately is fine on our end as we have no issue paying U.S. accounts."
Cambuilder has also added a pre-roll videos option to their Promo Tools page, as well as a new static banner. Since pop-under promo tools have been blocked by Chrome, pre-rolls are very popular and useful. The platform has also update of its Terms Of Use and FAQs.
Regulations for businesses and marketing online are expanding and tightening. We took this opportunity to ask if, in this respect, there is anything Cambuilder users should be taking into consideration.
"In regards to the U.K.'s new age regulation and also the new GDPR, you should make sure you comply with those. This is regardless of your Cambuilder white label," Streamate's Yuval Kijel explained.
"We take care of that on our end — meaning, the white label itself — but you need to make sure you comply on your own website," Kijel continued.
If you have any questions about Cambuilder, contact support@cambuilder.com.