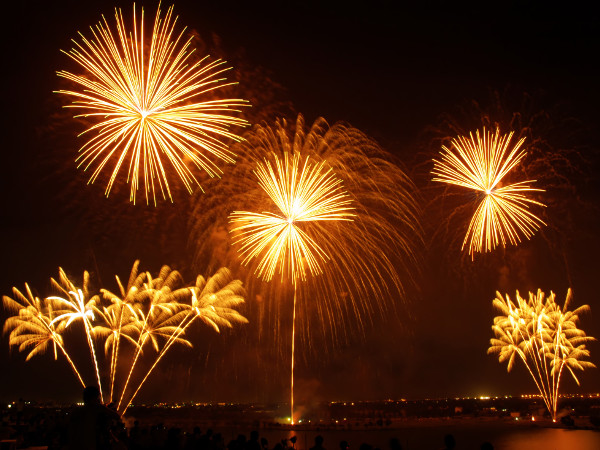 DHAKA, Bangladesh – For this year's annual festival of pornographic website-blocking, the government of Bangladesh has announced the censoring of more than 500 pornographic sites, sending the number of such sites still available to the country's citizens plummeting to roughly 34,875,000 — a substantial decrease from the estimated 34,878,932 available as recently as 2009.
Tarana Halim, the state minister for the post and telecommunications division, told members of the media this week the government wants to raise awareness about the problem of pornography and make it as hard as possible for people to browse porn sites.
"Initially we have decided to block around 500 websites that contain pornography, obscene pictures and video contents," Tarana said. "In the first phase, we will go for blocking the locally hosted sites."
To celebrate the porn blocking, officials are planning a porn-free parade, a festival replete with dancers dressed in so many layers of clothing nobody can tell what sex they are (much less experience any attraction to them), and a raffle in which the grand prize includes a $2,000 "space-age shopping spree" at Jamuna Future Park and a slot as a contestant on an upcoming season of Big Boss Bangla.
The decision was hailed by local politicians and residents of Bangladesh alike, many of whom believe it signals the dawn of a new, cleaner day for the country and its internet.
"There's no way the international porn industry can survive without its top websites being viewed by the people of our great republic," said Jakaria Hossain Abdur Rahman, a resident of Chittagong. "And if blocking these 500 sites doesn't do the trick, I'm sure our government will block 500 more next year, and the year after that, until finally there are no porn sites left to block — assuming nobody launches any new porn sites in the interim, which I suppose they almost certainly will. Still, by this time in the 23rd century, I'm confident we will have blocked nearly every site which currently exists, leaving us to deal only with any new porno websites launched over the intervening 200 years."
While many local porn fans are upset about the new blocking initiative, others say it won't greatly impact their porn surfing, despite the government's optimism to the contrary.
"Block SmutNucleus, and I will just switch to XXXFuckGerbil; block XXXFuckGerbil and then I go to PornHottentot, and so on and so forth," said Kumar Mohan, a software developer from Khulna. "And if somehow the government manages to block all internet porn, I still have a stack of Irritable Angel DVDs nearly as tall as I am. We habitual masturbators are a far more determined lot than the officials who want to prevent us from watching porn can possibly understand, believe me."
Porn fans from other countries warn their Bangladeshi peers shouldn't be so blasé about the prospect of extensive porn blocking, however, and point to regimes that have gone much further as cautionary tales.
"Back in the late '90s, I never thought government here could prevent me from seeing the porno, either," said Kim il-Bong, a North Korean porn fan who keeps his only remaining pornography — a tattered old copy of the February 1990 issue of Playboy magazine focused on the women of Russia — in a locked box located beneath a false floor in the tool shed outside of his cousin's house. "But for almost six year now, all I have to inspire masturbation is faded picture of skinny Russian women. This better than nothing, obviously, but not much better. Over time, even hottest Russian girl can't repeatedly make softcore porno picture exciting for my always very sad penis."