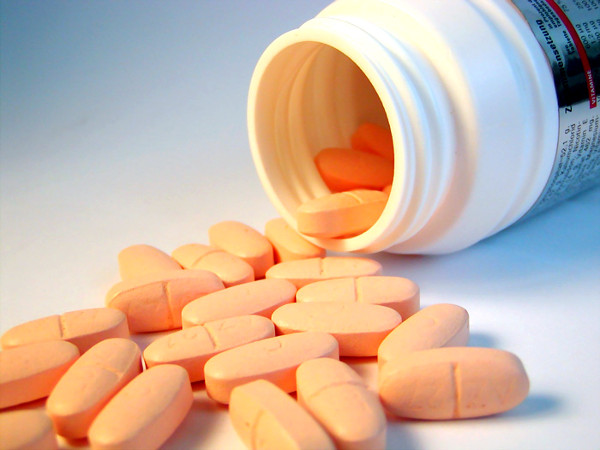 WASHINGTON, D.C. – Among the many articles published by right-wing news outlets about the National Center on Sexual Exploitation's (NCSE) "Dirty Dozen list," one caught my eye not for anything in the text of the article itself, but due to the spectacular advertising that accompanied it.
Branded as "the largest Christian website in the world," World Net Daily (WND) has a lofty self-concept, declaring itself "an independent news company dedicated to uncompromising journalism, seeking truth and justice and revitalizing the role of the free press as a guardian of liberty."
Since WND represents the dogged pursuit of capital-T Truth, when you read an article about the "Top 12 brands in your home that facilitate porn and sex trafficking," you can rest assured the headline's claim is thoroughly examined in the article.
In this case, thoroughly examining the claim amounts to quoting NCSE Communications Director Haley Halverson (quotes that just happen to come from an interview with Halverson conducted by WNDtv, conveniently enough), but I suppose this just means the truth of the claim is so self-evident, WND didn't see any reason to question its validity.
Setting aside the Dirty Dozen article for a moment, the far more interesting claim can be found on the pop-under that displayed when I clicked through to the article: "Stephen Hawking Says Smart Pill Is Proven to Double IQ."
Now that's what I call a story!
Per the "advertorial" displayed by WND, Hawking gave an interview to CNN's Anderson Cooper in which the famous theoretical physicist "credits his ability to function and maintained focused on such a high level to a certain set of 'smart drugs' that enhance cognitive brain function and neural connectivity, while strengthening the prefrontal cortex and boosting memory and recall."
Wow! Why didn't we hear about this before? What other amazing truths is the mainstream media hiding from us? Shouldn't we be getting this stuff for free under Obamacare instead of birth control and cellular phones?
I guess I'll have to keep reading WND to find out, because if this ad for "SynagenIQ" is any indication, these folks are tapped into something big. They're tapped into something so big, in fact, they're able to find quotes from Steven Hawking that don't appear to have been uttered in any of his broadcast interviews. Of course, the evidence might be more compelling if the advertiser linked to video of Hawking "saying" the lines, because among other things, this might mean the pills have restored the man's ability to speak.
I'd also settle for a clip of Hawking sitting there looking miserable while his trademark computerized voice uttered such a claim, but only if Anderson Cooper didn't follow up with a question related to the chances of discovering intelligent life on other planets in the future.
Instead, what we get is a Photoshopped picture of Hawking in a split screen with Anderson Cooper (or, depending on the vintage of the ad you happen to be looking at, Wolf Blitzer may occupy) and a wall of text about the wonder drug known as SyanagenIQ — which is also known as "Addium," "Brainfire," "BrainStorm (Elite)" and "Neurocell," among other monikers.
Personally, I like the Neurocell brand name best, because it has the ring of science to it. Brainfire, on the other hand, sounds like what happens when I inhale nitrous oxide.
Ordinarily, I'd greet news of these miracle brain pill claims with skepticism, but since WND is dedicated to uncompromising journalism, seeking truth and justice and revitalizing the role of the free press as a guardian of liberty, instead I'm inclined to order a couple boxes of "Brain-O-Matic," or "Neuroboost (l33t)," or whatever it is being called by the time I place my order. (Regardless of the name, the new bottle should fit nicely next to the ExtenZe and PhenQ already in my medicine cabinet.)
What I don't understand is why WND consigns such amazing, fantastic news to a pop-under ad rather than incorporate SyanagenIQ directly into the piece about the Dirty Dozen. Surely raising one's intelligence through a smart drug would make WND's readers less susceptible to porn's various evils, especially the evil of porn thta causes your brain to shrink.
Beyond the above, I ask you: What struggling male porn addict wouldn't benefit from drugs that "enhance neural connectivity?" I suppose I could be reading too much into this, but I bet enhancing one's neural connectivity would increase the speed of achieving an erection by reducing lag time between observing arousing images and the stiffening of the penis. Granted, achieving an erection faster might not help an addict kick his porn habit, but it should at least help offset his porn-induced erectile dysfunction.
Regardless whether these miracle brain pills have potential in offsetting the deleterious impact of watching porn, the Truth is now clear: Comcast and the American Library Association are major human traffickers — and Stephen Hawking should be permanently barred from induction to the Theoretical Physics Hall of Fame due to his flagrant, self-professed use of PEDs.