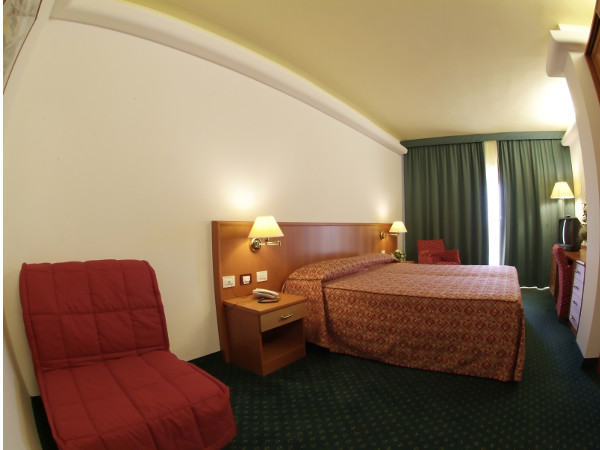 LONGBOAT KEY, Fla. – My name is Ben, and I'm a selective Luddite. I love the internet, but I avoid approximately 99.999999 percent of it, for instance.
I avoid so much of the web, in part, because the idea of watching people unwrap packages sounds like the dumbest possible way to spend my time since the advent of the Ouija board, but also because I'm deeply suspicious of many things people commonly use the internet to do.
When I travel, for example, I book my flights and accommodations through airlines and hotels directly, rather than use an online service promoted by Captain Kirk, the blond woman from that stupid show about genius college kids or a faux-British garden gnome.
Yeah, I know –- those faux-British garden gnomes do sometimes have a line on a great deal, but those fucking things creep me out even more than lawn jockeys, a term that sounds like an ethnic slur but somehow isn't, unless maybe it's this lawn jockey.
Speaking of accommodations for travelers, I also avoid Airbnb and other such services — not because I have some special love of sleeping in hotel rooms, but because if I find a hidden camera in my hotel room, at least I can rest assured I'll be suing someone with deep pockets.
"My wife and I are distressed by this situation," said the poor schmuck who found a camera in his Longboat Key, Fla., Airbnb rental. "I hope more victims will come forward."
On the bright side, it could have been worse. The couple could have rented a house in Bengaluru, India, instead. Apparently, in Bengaluru rentals, the landlords go the extra mile and upload surreptitiously-filmed videos of their guests to porn sites.
"According to the complainant, the couple learnt about the videos being uploaded on internet on September 29, after her husband received an internet call from an unknown person informing that their bedroom secrets can be watched on a website," reported the Times of India. "He even provided the link to the website."
What a helpful soul this anonymous good Samaritan is, no? Maybe next he'll email them some screencaps of his favorite bits from the video.
Say what you will about Motel 6 or Red Roof Inn, but I'm betting none of them have spy cameras installed in the smoke detectors in their rooms. Inside their bathroom fans or showerheads, maybe, but not their smoke detectors. After all, if one of those things fails to go off during a fire, their guests could be quickly burned to a crisp –- and nobody who works in the field of hotel management wants to deal with the paperwork that would flow from that.
The good news for the couple who found a smoke detector in their Airbnb is the company is taking this very seriously – albeit very seriously in a way that doesn't do the aggrieved couple much good at this point.
"We are outraged at the reports of what happened," said Benjamin Breit, a spokesperson for Airbnb, who is also just a few letters away from being a former member of the cast of the crime drama Law & Order. "As soon as we were made aware, we permanently banned this individual from our community and fully supported the affected guests. Our team has reached out to local law enforcement to aid them with their investigation of this egregious offense, and we hope justice is served. We take privacy issues extremely seriously and have a zero-tolerance policy against this behavior."
They "fully supported the affected guests," eh? Did this full support include an equally full refund, or did Airbnb just send the appropriate "Sorry one of our members surreptitiously filmed you, possibly while you were doing the nasty" Hallmark card?
The perp has been arrested and charged with video voyeurism, by the way. The cops said they found recordings on thumb drives and and other storage media at his home, but they've been oddly mum about what the rental owner did with the material he collected. Has anyone surfed the tube sites for "hotel porn" lately?
The more I think about these stories, the less I trust anyone in the travel industry –- or in Florida and India, for that matter.
From now on, I'm limiting my travel to the virtual kind. No, I don't mean taking insanely tone-deaf virtual reality tours of disaster areas. I mean dropping good old LSD and listening to Are You Experienced at full volume.
Hmm… Jimi Hendrix never made use of smoke alarms, did he? I mean, if he had, you gotta believe the Monterrey Fire Department would have intervened when this happened.
Image © Alfonso D'agostino.