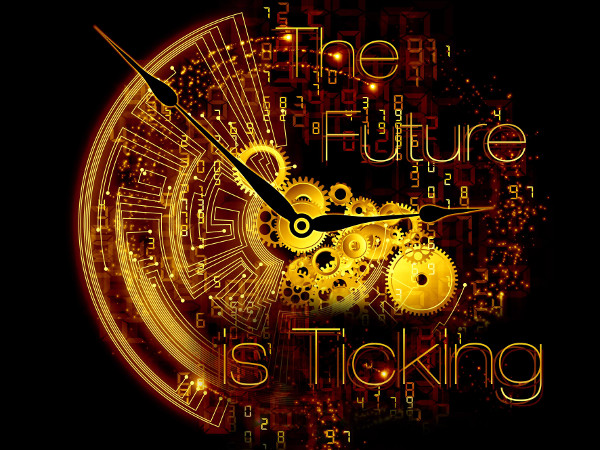 By Daniel DiLallo
Special to YNOT
"Artificial intelligence." The very words evoke both trepidation and excitement. Overlook dystopian fantasies like The Terminator, Minority Report and Blade Runner for a moment, and instead imagine robots, cyborgs and computers that learn and adapt their behaviors to humans' every whim. Now, imagine what that kind of technology could do for adult entertainment.
In fact, AI applications already are under development in the adult industry. Readers have questions about the future of the technology, and I have some answers.
AI has been around for decades. What does AI development look like today?
What we are seeing in the past several years is artificial intelligence making its way into commercial use mainly because of several huge breakthroughs. One of the most profound is in an area of AI known as "deep learning," which involves systems learning by themselves using big data and computation.
Which industries will be early adapters of AI technologies?
Facebook, Google, Microsoft and many car companies already are using AI in a variety of ways: facial recognition, voice recognition, autonomous automobiles, controlling users' news feeds and more. AI will be used everywhere.
How practical is AI for the adult entertainment industry?
We are already seeing adult companies trying to benefit from AI. Some of the most popular VR experiences out there currently are girlfriend experiences. "Girlfriend experience" is what developers call the more intimate adult VR experiences in which users connect with talent in a more realistic way.
I ran into Anna Lee and Jimmy Hess at XBIZ Miami this year. Both run forward-thinking companies, and both are very focused on VR girlfriend experiences. If we take a virtual reality girlfriend experience and apply 3x Studios filming and AI techniques to make it feel as real as possible for the user, we will be pushing adult entertainment to a new level by changing the perspective from voyeur to participant.
What kinds of early applications will we see in adult?
We already are beginning to see several early applications being used by adult companies. One is very similar to Facebook's news feed: The products placed onto one's webpage feeds are dictated by AI. Learning what type of adult content a user likes and presenting it to him during his browsing is one way companies are utilizing the technology.
How soon do you think we'll see a company offering fans an AI experience?
Very soon! In college many, many years ago and while I worked for Activision, my focus was applying AI to film and video. When we give films a "brain," they become dynamic — more like a game. Applying AI to a film and capturing video content with the intent of taking in user data and adapting stories based on this data will lend itself to some pretty amazing AI-driven VR and AR experiences.
One example is in the works now: We soon will see the first sex dolls coming to life, thanks to AI. I recently consulted with several companies that are working together to create the first AI-driven sex doll with virtual- and augmented-reality experiences attached to it. Vixen VR is leading the development, working with two other adult-industry companies and a volumetric-capture company. The group is working hard to bring a sex doll to life. Motion trackers attached to the doll send data into the virtual- and augmented-reality experiences controlling a volumetric-captured, digitally recreated adult star avatar. AI is applied to the user data based on his interactions with the doll.
Do you think AI will supplant VR?
AI will enhance VR experiences like AI enhances games. It will lead to virtual and augmented experiences becoming more real and dynamic, adding "replayability" and bigger and better stories.
Is the U.S. ahead in AI, or do we have to catch up with some other country?​
I believe some of the leaders in AI currently are American multinational technology companies. Microsoft and Google definitely are in the game. Facebook is also another leader and is an American company.
I believe many countries are investing heavily in AI as we speak, and we are in a fast race!
Daniel DiLallo is a former Activision game developer now known as an adult industry pioneer in VR and AR. He is the creative director for 3x Studios, which achieved industry prominence with its work on blockbuster games including Transformers, Guitar Hero and Spider Man. 3x Studios works exclusively with Vivid Entertainment toward the common goal of redefining what adult entertainment can be. To see their work, visit VividVirtual.com. DiLallo welcomes readers' questions and may be reached at dan@3xstudios.com.