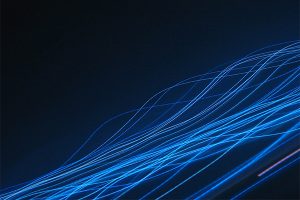 Social media is both the best and the worst thing about promoting products and brands in today's marketplace. On one hand, you have the opportunity to connect directly with seemingly endless new consumers via myriad platforms. On the other hand, just keeping up with social media trends and statistics (not to mention enacting them) is a full time job.
In an effort to consolidate the noise, the folks over at OurSocialTimes recently assembled a list of what they feel are the most useful and relevant social media patterns you may want to watch in 2018. We put an industry-relevant spin on some of them.
Facebook's ad inventory
Facebook is the worst thing ever, both in general and for adult – and yet, members of the industry have turned it into our new fav sewing circle. As such, not that dirty ol' porn gets any play there, users may have noticed Facebook's diminishing ad inventory.
According to OurSocialTimes, the platform is running out of space to display ads. Facebook confirmed in early 2017 that it had maxed out ads in new feeds, choosing to prioritize longer videos in timelines instead. Facebook then went on to introduce mid-roll ads into those videos, giving it a whole new source of revenue. It also started selling Messenger ads, while also opening up its Marketplace platform to advertisers.
If an industry is accepted into the Facebook flock, which most in adult are not, then marketers should keep a close eye on further updates happening in this area
YouTube's great implode
YouTube got a little carried away in tightening up their policies in 2017 when it was reveled that many advertisers' content was being showcased alongside problematic racist and sexist postings. Many advertisers left, and many content creators ended up losing ad revenue as a result.
Instagram Stories steals Snapchat's thunder
Instagram Stories can be described as a "tribute" to Snapchat, with the major difference between the two being Insta's rate of growth — it's way faster. Instagram Stories reports nearly 100 million daily active users within two months of launch, and as of November of 2017 that figure had shot up to 300 million.
Brands seem to prefer Instagram's version of story sharing. The key thing to point out here is how much less friendly Insta is to adult industry brands.
Watching pornstars cry about their Instagram account being shut down.
It is owned by FaceBook! They hate you, and everything you stand for!!

— Matt Williams (@MWRigger) August 26, 2017
Influencer engagement – and fees
The adult industry does not seem to be engaging influencers on social media at all, and I have no idea why. You need to be doing this – only, it's getting more expensive.
Though these influencers may not be industry appropriate, research by Rakuten Marketing revealed that marketers are willing to pay influencers more than US$100,000 for a single Facebook post mentioning their brand. This figure varies depending on the sector, with some premium fashion marketers willing to pay a bananas US$220,000+ per post.
Live stream on the rise
Have you ever seen a popular performer stream anything – and have you noticed the engagement they get? What about an "ordinary" person with a decent following taking a tour or going someplace fun? People are watching that, too.
Put simply, all signs say: you need to be live streaming.
Live streaming has been a slow burner, but it looks like it's finally taking off. As reported by OurSocialTimes, almost a third of internet users watched a live stream last year. Just as importantly for brands, the amount of users engaging with live streams on social media had increased by nearly 10 percent.
If things continue increasing, 2018 is going to be a big year for live streaming. Your brand needs to make it a major part of its social media strategy.
WeChat
China's messaging behemoth has made itself indispensable to users, presumably via its capacity to be all things to all people. The platform is so multi-functional that it is quickly rendering useless many go-to single-function apps and is reportedly being used by 95 percent of Chinese people aged 16 and above.
According to OurSocialTimes, the most significant dimension here is the potential revenue streams that come from such a multi-layered offering – definitely worth looking into.
Twitter character count
Twitter's new 280-character limit was one of the biggest social media news stories of 2017, but how does the Twittersphere feel about the update? Well, as reported by OurSocialTimes, research by Morning Consult found that people are largely positive about the character bump. So – tweet that diatribe!
B2B social measurement
B2B marketers were at the center of a disturbing revelation this year, with over 50 percent of those who responded to a survey rating their ability to measure social media activity as between "average" and "very poor." Consider this when going through engagement and activity reports.
GDPR is coming
The EU's new data protection laws – known as GDPR – take effect in May 2018. The GDPR regulations will impact any brand that does business in the EU and definitely requires proper planning for how personal data is to be safely and securely managed as it passes through an organization.
Reportedly, 15 percent of companies still have no plan in place to be ready for the new GDPR laws by May 2018.
Image via Jack Hirsch.