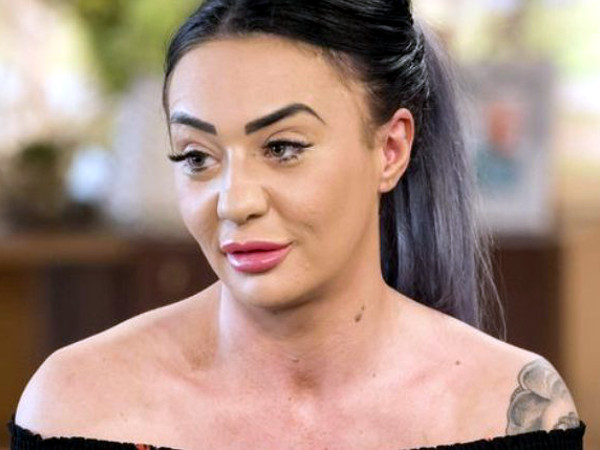 LONDON – Admittedly, you could pour everything I know about Josie Cunningham into a shot glass and there'd still be room for the tequila.
Aside from vaguely remembering reading something about an English model who became famous in large part by getting breast augmentation surgery at taxpayer expense, my only other recollection of Cunningham comes from a recent nightmare in which her right eyebrow came to life, sprouted wings, flew across the Atlantic and ate my cats.
While she's not a porn star, Cunningham apparently once aspired to be one, and she has faced revenge porn charges, which means she shows up in my Google news alerts quite a lot.
It was through one such alert I happened to learn something new about Cunningham: She calls the guys who (inexplicably) give her money in exchange for sending them lurid text messages "cash slaves" and "pay pigs." The former term I've heard before, but the latter is new to me –- and it's awesome.
Don't get me wrong. I don't think it's awesome to call people who give you money "pigs." I just think pay pigs sounds like the best Black Sabbath song that never was but should have been.
I can almost hear the lyrics now, growled out by a young Ozzy Osbourne, back before Sharon struck him in the head repeatedly with a shovel and before he drank the entire state of Kentucky's whiskey supply, or whatever it is that explains the current state of his diction.
Punters gathered in their masses.
Staring at strangers' tits and asses.
Dirty minds offering instruction
And supplementing breast-construction… Oh Lord no!
At any rate, to assure a strong inward flow of pay pig financing for her ongoing quest to look like a cross between a fun-house-mirror-warped Demi Moore, a Sling Blade-era Billy Bob Thornton and Gandalf the Gray all rolled into one and in the middle of a six-month methamphetamine binge, Cunningham soon will host a "worship day" on iBabeTV.
"Taking on new #paypigs # cashslaves," Cunningham tweeted about her upcoming appearance. "So if u adore me then spoil me. Fave for a follow.. do for PayPal. Why spend mine when I can spend urs."
Wow. Physically repulsive, perpetually desperate for attention and shameless about being an unrepentant gold digger? How can I resist?
According to the Mirror (and if you can't trust the reporting of the Mirror, who can you trust?), Cunningham appeared on a British TV show earlier this year to "reveal that she had three sugar daddies and that she wanted one of them to pay for her to get another boob job."
What a gal, eh?
Cunningham even has the words "love" and "hate" tattooed on her hands, making her a little like a white Radio Raheem, only far more menacing. Plus, I'm pretty sure Bill Nunn's breasts were completely natural –- and if they weren't, I'll bet he never called the person who paid for them a "cash slave."
In other stomach-turning U.K. porn news brought to me by my not-so-discerning Google alerts, a guy named Mark Baty has been charged with one count of possessing extreme pornography because he had pictures and videos on his laptop of women having sex with animals.
No word whether any of the women (or the animals) was Cunningham, but I wouldn't be shocked to find out that was the case. After all, once you start accepting money from a cash pig, presumably it's only a hop, skip and pigpen-fence jump from there to having sex with one.
Not to be outdone, a guy in London named Davide Buccheri stands accused of fabricating revenge porn images, which he did by photoshopping the head of a female colleague who rejected his "unwanted romantic advances" onto the bodies of porn performers with similar builds.
Just another week in merry old England, I suppose, land of my forefathers … which could explain a lot about me, come to think of it.
Image via Twitter.