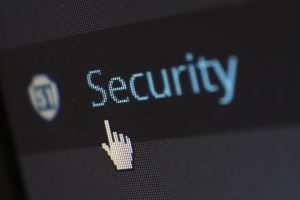 According to recent reports from DW.com, internet providers in Bangladesh shut down more than 20,000 porn and gambling websites last week after the country's telecommunications regulator, BTRC, ordered a ban.
"I want to create a safe and secure internet for all Bangladeshis, including children," Bangladesh's post and telecommunications minister Mustafa Jabbar said via DW.com. "This is my war against pornography."
One person's "war against pornography" enacted at this level is extremely disconcerting, especially considering that Bangladesh is a nation-state with a population of almost 165 million as of 2017 — the eight largest population in the world according to a stat from 2011. There are reportedly 90 million internet users in the country.
Unsurprisingly, no parameters to determine what makes a site ban-able were established. In fact, according to DW.com, several intelligence agencies have been assigned to search for web links and apps that display what they deem to be inappropriate information. Presumably, these intelligence agencies are free to determine what to ban in this classic "I know it when I see it" exercise.
Most of the blocked sites come from outside Bangladesh, though a few local websites and social media platforms have also been targeted. One of these websites, somewhereinblog.net (think something akin to blogger.com), is the largest Bengali-language community blog platform in the world. According to DW.com, the site does not allow obscene content or gambling and follows an active moderation policy – though clearly Jabbar disagrees.
The Bengali edition of Google Books, as well as social media apps such as TikTok and Bigo were also blocked. Further, in separate incidents, police last week forced both a local YouTube star and a woman actor to remove allegedly provocative images and videos they had posted on Facebook, YouTube and other social media platforms.
DW.com reported that Jabbar said, "We are monitoring local Facebook profiles, YouTube channels and websites. A few of them were taken down for having obscene content. We advised a few others not to post anything that goes against our social norms."
Faheem Hussain, a digital rights expert and assistant professor at the School for the Future of Innovation in Society at Arizona State University, thinks that the Bangladeshi government's intention to create a safer internet is a positive endeavor, however it has chosen the wrong path to achieve it.
"The government has good intentions, no doubt, but is only coming up with aged and ineffective solutions. It needs to be more dynamic and come out of the old censorship syndrome," Hussain told DW. "In this age of omnipresent communication and access to information, banning sites is not a solution for safeguarding our children."
Hussain seems to advocate for more progressive and logical ways of making the internet safe for all users. Preventing adults from accessing information and media is not the way to go. Further, though speaking to young people about erotic media and sex in general may not be comfortable, taking active steps to make sure age appropriate information is available is a far better strategy than blocking out whatever strikes one person's fancy.
But remember: This is Jabbar's war against pornography.
"We are deeply concerned about new attempts by the government to silence freedom of expression in Bangladesh," Syeda Gulshan Ferdous Jana, editor and co-founder of the platform, told DW.
These concerns are seconded.
Image via Pexels.