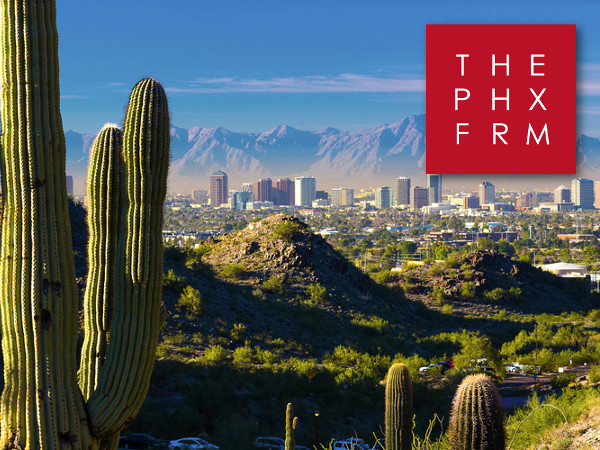 TEMPE, Ariz. – Every year, the day before The Phoenix Forum officially gets underway is devoted to goings-on fostering networking, camaraderie and, of course, tomfoolery as only adult industry insiders can commit. This year, the official pre-show activities comprise two of the industry's most looked-forward-to events. Both take place on March 22.
The annual X2K Annual Charity Golf Tournament, set to tee off at noon at the Ocotillo Golf Resort, is open to all industry members looking for exercise, a chance to wear gawdawful Bermuda shorts and an opportunity to do lots of cursing at a small, white orb that simply will not progress in the general direction of the hole in the ground at which it is aimed.
Buses will leave the Tempe Mission Palms Hotel — headquarters for The Phoenix Forum — at 10 a.m. Proceeds from the tournament benefit the Association of Sites Advocating Child Protection (ASACP).
"I am excited to kick off another Phoenix Forum with the 13th annual charity golf tournament," said Stephen Bugbee, owner of X2K LLC, which hosts the event. "It is the best show of the year, and I am honored to kick it off once again."
In addition to a round of golf, registration includes a continental breakfast and a lunch on the course. The traditional 19th hole cocktail party at Ocotillo will follow, allowing players to get thoroughly soused and forget they ever heard the word "golf."
To learn more or sign up, email Bugbee. The torture event is sponsored by Bitter Strawberry, CAM4, Chargeback Help, Cherry Pimps, NetBilling and CCBill.
For those who prefer to curse in less genteel surroundings, the YNOT Grand Prix will take to the track at 6 p.m. at Octane Raceway in Scottsdale. Busses provided by CCBill will begin shuttle service from the Tempe Mission Palms to the track at 5:30 p.m., with return trips beginning at 8:30 p.m.
The YNOT Grand Prix is a wild ride for both drivers and spectators, all of whom have been known to get a little rowdy. Spirits are high, the competition is fierce, and more than one grudge has pursued racers from track to track around the world over the course of multiple years. Heckling is encouraged.
The thrill-a-minute event is one leg of an international circuit that rewards each year's top-performing driver with a $1,000 cash prize. Everything, including a buffet dinner and drinks, is free thanks to sponsors JuicyAds, BongaCash, Studio 20, Online IPS and Traffic Mansion.
"The Octane Raceway facility at TPF is one of my personal favorites," said Jay Kopita, co-owner of YNOT Group LLC and the race's producer. "The karts are electric, the track is both indoors and outdoors, and the Tex-Mex catering can't be beat. Get into TPF a day early and enjoy an evening of networking, racing, food and fun with your industry peers."
To take your life in your hands claim a seat — or even impersonate an innocent bystander — email Kopita or Skype him at LAJConsulting.
The 2017 Phoenix Forum will take place March 22-26. For more information, visit ThePhoenixForum.com.