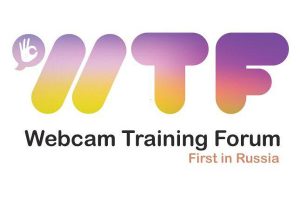 NIZHNY NOVGOROD, Russia – The organizers of the Webcam Training Forum (AKA the "WTF Summit") have announced the event will take place from August 20-22 in Nizhny Novgorod, Russia.
Designed as platform for webcam companies, models and promoters to exchange ideas, learn from each other and develop new strategies for business development, show organizers said they expect it to be attended by about 500 representatives of various webcam networks from Europe, Russia and the Commonwealth of Independent States.
The WTF Summit will feature training programs for models lead by trainers from some of the largest webcam networks in existence, round table discussions on legal issues pertaining to the promotion of webcam businesses in Russia and other countries and plenty of networking opportunities for attendees to interact with top webcam models and studios.
The conference will be held at the Sheraton Hotel Nizhny Novgorod, which is located just a couple minutes' walk from the entrance to the historic Nizhny Novgorod Kremlin.
The full program for the WTF Summit has yet to be determined and the organizers have said they welcome suggestions for speakers and panel discussion topics. To propose a speaker or suggest ideas for educational program topics, go to: http://wtf.ru.com/registration-speaker/
Plenty of sponsorship packages remain available for the WTF Summit, although the event's organizers expect those slots to fill quickly. Options include sponsorship of parties, transportation, food and beverage concessions which will be in operation during the Summit, a boat cruise on the Volga or Oka rivers and a variety of branding opportunities. For details on sponsorship packages, go to: http://wtf.ru/en/sponsors
The WTF Summit organizers can be contact via email at artem@wtf.ru.com, ceo@flirtst.com, eventmanager@wtf.ru.com and pr@flirtst.com.