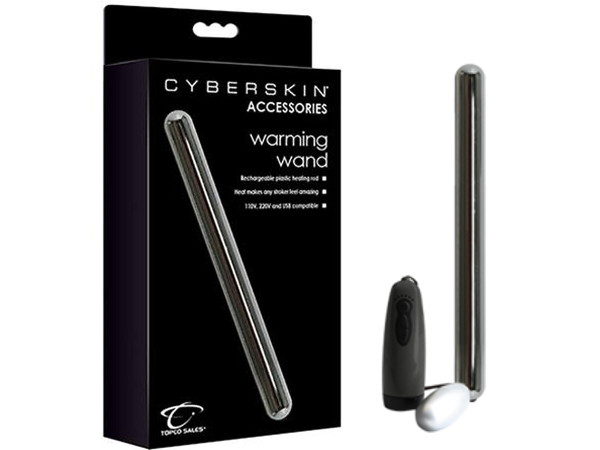 LOS ANGELES – Topco has enhanced a selection of its best-selling life-size realistic pleasure products with the addition of rechargeable warming wands, convenient tools that quickly and effectively make the company's CyberSkin feel realer than ever.
CyberSkin products have reached a new level of realism with the addition of an easy-to-use wand in every package. Users simply insert the warming wand into the orifice of choice. Ten minutes later, the lifelike CyberSkin is warmed to body temperate and ready to provide pleasure.
Among the products to receive the addition are the Farrah Abraham Celebrity Series Vibrating Pussy & Ass and Backdoor Entry, the Penthouse CyberSkin Reality Girl collection, and the Virtual Sex Ultra series, which includes the Cock & Ass, Perfect Woman, Big Ass Bang Doggy Style Pussy & Ass, Life Size Sex Doll, and Yui Hatano Japanese Porn Star Life Size Sex Doll.
"CyberSkin is famous for its soft, supple and inimitable texture, and now we've upgraded the realism by incorporating heat into the experience," Topco Chief Operating Officer Autumn O'Bryan said. "Our popular rechargeable warming wands are available separately as CyberSkin accessories, but now shoppers can take home all-in-one packages made to enhance the already remarkably lifelike encounter that CyberSkin provides."
CyberSkin Warming Wands are seven inches long and made from phthalate-free ABS plastic. The units are rechargeable and come equipped with a 110V, 220V and USB-compatible charger.
For more information, visit TopcoSales.com.