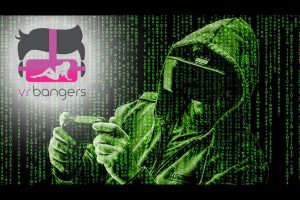 LOS ANGELES – VR Bangers, among the adult entertainment industry's first producers of immersive, 360-degree virtual reality porn, has announced it's now possible to watch the company's movies on the new MR headset from Microsoft, Windows Mixed Reality (WMR).
"We always try to be up to date when it comes to new technologies," said Daniel Abramovich, CEO of VR Bangers. "Windows Mixed Reality is a system that many people were waiting for, as it combines the thrill of virtual reality mixed with augmented reality.
Multiple manufacturers are making the Windows Mixed Reality headset, including Samsung, Acer, Dell, HP and Lenovo. While Microsoft, like other companies which have developed VR headsets, is not about to offer official on-deck apps which feature adult content, it's simple enough to work around this problem by watching videos saved on your hard drive – although this approach typically doesn't yield a fully immersive, 360-degree viewing experience.
Hacks have been developed which allow consumers to use the new headset in ways it can't be employed straight out of the box, including using it with older, less powerful PCs than the headset's specs call for. Now, evidently, there are hacks which have opened Windows Mixed Reality to a better VR porn experience, as well.
"Since its market share grows significantly every day, Microsoft have partnered with the most innovative hardware brands," Abramovich noted about the variety of manufacturers creating the headsets. "And now it was finally hacked, we could not leave that unanswered and had to do something about it."
The Windows Mixed Reality headset offers a hinged display, 2880×1600 resolution visor and sophisticated motion controllers which provide haptic feedback and in-game/video freedom of motion without need for additional, external sensors. As the name of the headset suggests, it combines aspects of virtual and augment reality, providing users with some new and different sensations and experiences within the virtual worlds they explore.
"When it comes to the tech novelties in virtual reality area, games and movies invariably come first, so there is always a room for some innovation for adult movies," Abramovich said. "We want our fans to have as many ways of interacting with our contents as possible, so we always try to push some new solutions to the business."
Abramovich said he knows a lot of viewers have been waiting for adult content which takes advantage of the Windows Mixed Reality headset – and VR Bangers is filled with the same sort of eager anticipation as a company.
"We know that many folks were waiting for this to happen, and we are always happy to make these little dreams come true," Abramovich added. "This is the great opportunity for both us and our members, and a revolution in the adult movies business at the same time. We are waiting impatiently for what the future will bring, expecting the new possibilities with open minds and great hopes."
For more information about VR Bangers and using Windows Mixed Reality to check out the company's VR content, visit https://vrbangers.com/wmr/