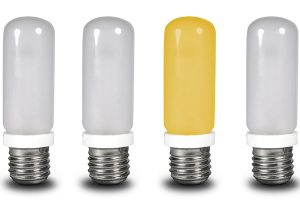 Vice Industry Token (VIT) — a platform where viewers can watch content, as well as a proprietary cryptocurrency — will soon pay people to watch porn
According to VIT, their platform and cryptocurrency represents a profound change in the porn consumption paradigm.
In its original form, people paid for the content they consumed; but with the rise of piracy-based tube sites, consumers shifted towards "free" viewing. Unsurprisingly (and according to a white paper put out by VIT), the bulk of porn revenue generated today does not come from content. It comes from traffic.
VIT wrote: "62% of today's online adult revenue is generated by traffic. Very little of that revenue is earned by advertisers, almost none by content producers and absolutely none is given to viewers. Advertisers pay the traffic companies. Only 24% of adult revenue is actually generated from adult content, or from adult content affiliated websites and programs. The remainder of adult revenue is generated from webcam shows, and the sale of merchandise such as lubes and toys."
With this in mind, VIT is attempting to initiate another paradigm shift in porn whereby everybody who accesses the platform and participates will be rewarded. This includes all viewing, adding and curating done by producers, distributors and viewers – all of who will get paid with VIT tokens. VIT tokens can then be used towards discounts on premium content and other services from a variety of leading adult entertainment websites.
The emphasis on "proof of brain" via consumer attention and actual engagement makes VIT interesting.
"It cannot be emphasized enough that the viewer (and more importantly, their attention) is the star of the show especially in the context of online adult video and adult tube sites… There are only so many websites a viewer can give their attention to. With 24 hours in a day, and only a fraction of those hours available for a person to watch video, there is only so much human attention that can be given to adult video content of any kind, on any website," VIT wrote.
One assumes that "proof of brain" must have some metric for actual engagement embedded in the process — perhaps actions required from consumers while viewing, or maybe some sort of quiz?
VIT also recently announced a crowdsale, which is scheduled to begin on Tuesday, Feb. 20th. The price is set at $0.05 per VIT token, with a minimum purchase of 2000 tokens required. There are two billion tokens available for public purchase.
More information about VIT can be found on their website and whitepaper.
This all happens at an interesting time for cryptocurrency overall, with even Bitcoin – what many describe as the most stable and recognizable cryptocurrency — briefly dipping below $6,000 earlier today.
Our Flash Whitelist is Now LIVE! You've got 24 hours to secure some #VIT ahead of our upcoming #TokenSale – What are you waiting for?! https://t.co/cvlPU1phHx #crypto #blockchain #porn #ViceIndustryToken #adult #cryptotwitter pic.twitter.com/e1Tzei6JSz

— Vice Industry Token (@ViceToken) February 5, 2018
Image via Marc Garrido i Puig.