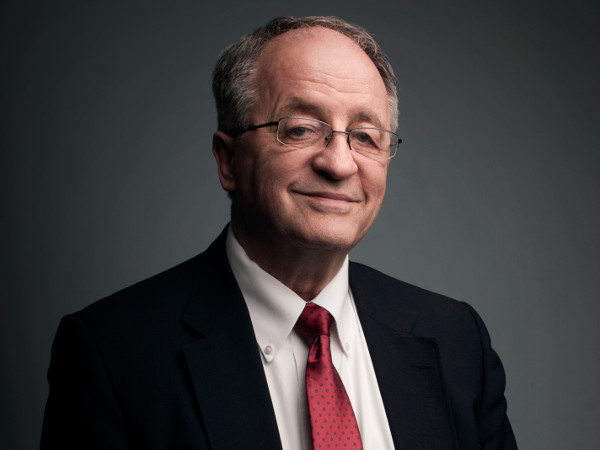 RICHMOND, Va. – A Republican state lawmaker wants the Virginia legislature to declare pornography a "public health hazard."
Del. Robert G. Marshall [R-Prince William] proposed a resolution condemning porn. Like the trendsetting original resolution adopted by the Utah legislature in April, Marshall's would represent nothing more than a symbolic gesture if passed. The measure doesn't attempt to ban or otherwise restrict porn within the state. However, Marshall said he hopes the move will serve as a jumping-off point for future legislation "to address the pornography epidemic that is harming the people of the Commonwealth and the nation."
On Thursday, Marshall compared porn to cigarettes and suggested a campaign similar to the one the federal government mounted against tobacco products might work with pornography, as well.
"We've got to say, 'This is a problem,'" he told The Washington Post. "Before smoking was identified as a problem, at least the recognition that it led to certain pathologies was a starting point to put restrictions on it… If you recognize it as a problem, then you're going to try to find ways to solve it within the framework of the statutes we can pass and the institutions we have."
An outspoken conservative with a libertarian streak, Marshall — known to his constituents as "Delegate Bob" — took a slightly different approach with his resolution than others have taken with similar gestures. Instead of blaming porn for the collapse of society, Marshall's measure focuses primarily on harm pornography allegedly causes to women and girls.
"WHEREAS, because pornography treats women as objects and commodities for the viewer's use, it teaches girls that they are to be used and teaches boys to be users," the resolution states. "[A]nd WHEREAS, pornography normalizes violence and abuse of women and children; and WHEREAS, pornography treats women and children as objects and often depicts rape and abuse as if such acts are harmless…"
The approach may have far-reaching appeal in a state still known for antebellum chivalry. One Democrat already is intrigued. State Sen. Barbara A. Favola [D-Arlington], a staunch advocate for women's rights, often disagrees with Marshall about women's issues, especially with respect to reproductive rights. Yet, she said she finds some value in his resolution.
"We will talk about it in the women's health caucus, I'm sure of that," Favola told The Washington Post. "[Marshall is] right; pornography does have a negative impact on public health, and it does lead to lots of other issues. I'm going to look at [the resolution]."
The Virginia chapter of the American Civil Liberties Union will look at it, too, according to Executive Director Claire Guthrie Gastañaga. She's not convinced the ACLU will find the measure intriguing.
"Obviously, we're cautious about anything that looks like it ultimately aims to regulate the content of speech, although we don't like pornography any better than anybody else," she told The Post.
Image: Robert G. Marshall official press photo.