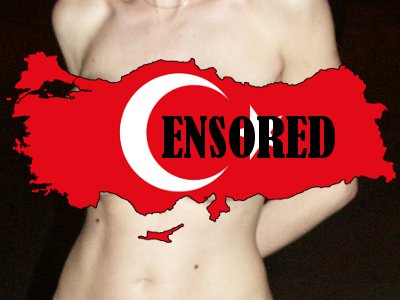 YNOT – Two additional countries have revealed plans to legislate blocking online pornography, presumably including the new dot-xxx domain. Turkey and Azerbaijan also intend to censor websites that offer terrorist propaganda or incite violence.
A third country, Singapore, will not expand its anti-porn campaign online, although it will continue to remove from the web adult-oriented sites that arise within Singapore and prosecute their owners. Pornography production and possession are outlawed in the country.
On May 30, the Turkish government revealed a law mandating a national content filtering system. Among the content to be banned is pornography, bomb-making tutorials and violence. Turkish citizens began protesting the system immediately, calling any attempt to filter information a gross abuse of individual liberties.
The protocol, set to take effect Aug. 1, is not meant to be comprehensive, authorities have said, and it does offer options. Turkish citizens may choose one of four filtering schemes designed to block content based on criteria including age and personal preference. The most restrictive filter will be designed to protect children, but users without offspring may elect to block only objectionable sites arising in foreign countries. Others may select a filter that blocks only sites deemed illegal by Turkish courts.
Rights advocates fear the legislation may be a first step toward massive information control to serve political agendas. One problem some legal experts in the country see with the plan is that once the national filters are in place, the government will be allowed to add new sites to the blacklists without court approval or explanation.
In Azerbaijan, the government plans to block the same sorts of sites, focusing especially on those that incorporate chat rooms and other forms of interactivity, including dating. According to the chairperson of the Republican Children's Organization, who also serves as a member of Parliament, Azerbaijan's policies primarily target protecting children and youth. Guler Ahmedova told Azerbaijani news website Trend that internet censorship within the country is part of Azerbaijan's accession to international conventions aimed at combating cybercrime and violence against children.
In contrast, Singapore officials announced they have no plans to block the new dot-xxx domain or other pornography, so long as the websites are created, managed and hosted outside Singapore. The government's decision was practical, not moral, a spokesman said.
"It is not practical to block all objectionable sites given the borderless and dynamic nature of the internet," MDA Deputy Director for Regulations Yuvarani Thangavelu told TMCnet.com.
Nevertheless, the country currently blocks 100 foreign websites containing material the government finds "undesirable."
Thangavelu also said Singaporean authorities will continue to pursue and prosecute people who produce adult content and those who operate adult websites in the country. Singapore's Films Act outlaws not only production, but also possession of pornographic material. Fines can range into the thousands of dollars. According to government officials, however, authorities do not monitor internet use or actively seek out individuals who spend time on adult websites.
Since the Internet Corporation for Assigned Names and Numbers approved dot-xxx in March, censorship of online pornography has become a hot-button issue with governments worldwide. So far, officials in India, China, Kenya and Tunisia have indicated their countries will block the controversial domain, and Japan is considering a censorship measure. The Australian Sex Party, a registered political entity, has voiced concern that its government may at least consider blocking dot-xxx.