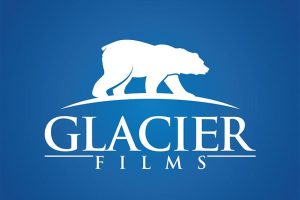 PORTLAND, Ore. – Owing in large part to the conduct of the now-defunct Prenda Law and others who have pushed the limits of the courts' tolerance for lawyerly shenanigans in mass copyright litigation, companies which file suit against BitTorrent users for alleged copyright infringement all tend to get lumped into the same nefarious category – the dreaded "Copyright troll" designation.
The fact that courts are wary of copyright trolls, even in lawsuits which have far more merit than those filed by the likes of Prenda, is underlined in the history of Glacier Films v. Turchin.
It's a case in which the trial court initially denied a motion for attorneys' fees to the prevailing party (Glacier), but has now approved those same fees, following a successful appeal in the Ninth Circuit.
The facts of the case, including the fact the defendant illegally obtained the movie at issue, are not in dispute – and really never were, for that matter.
Glacier "holds valid and enforceable copyrights in the film American Heist," brought suit against a John Doe defendant, subpoenaed records from Comcast to determine the identity of the account holder who had the IP address associated with the alleged illicit downloading, identified Andrey Turchin as the account holder and eventually secured from Turchin an admission that he had downloaded a variety of copyrighted content, including American Heist, right up to the day before he gave a deposition in the case.
Once Turchin was assigned court-appointed counsel, the parties reached a "stipulated consent judgment." Under that agreement, Turchin admitted to to Glacier's allegations, agreed to an award of $750 in statutory damages and agreed to an injunction which permanently enjoined him from using the internet to reproduce, copy, or publish American Heist, and also required him to delete any unlicensed copies of the movie still in his possession.
Turchin also agreed to an award of "reasonable attorney's fees," which was to be determined by the court. It was at this phase that an otherwise straightforward agreement between the two parties veered off into a course which would result in the Magistrate Judge hearing the case, Stacie F. Beckerman, being overruled by the Ninth Circuit.
As the appellate panel noted in overturning Beckerman's rejection of Glacier's motion for attorneys' fees, her analysis in reaching that decision "was infused with criticism of other BitTorrent cases as well as a critique of Glacier's counsel in other file sharing litigation."
"While we understand that prolific BitTorrent litigation has taxed the courts and that the District of Oregon has adopted a sensible way to manage its dockets, individual cases nonetheless deserve to be judged on their own merits and not saddled with a blanket indictment against peer-to-peer copyright litigation," Judge M. Margaret McKeown wrote in the Ninth Circuit's July opinion. "The sheer volume of suits should not preordain a court's fee determination in any one suit. Nor should an individual client, such as Glacier, be penalized for the tactics of its counsel in other cases."
In other words, even if Beckerman felt Glacier's attorneys had conducted themselves like copyright trolls in other cases they've handled, Glacier's case should rise and fall on its own merits. The appellate court also noted that because the Oregon district court has adopted a rule under which copyright holders may name only one potential infringer per BitTorrent suit, the fact that Glacier's attorneys have filed many actions "may be a product of the district court's Case Management Order."
For adult entertainment rightsholders, the case may offer something of a road map for how to get a court (or the Ninth Circuit court of appeals, at least) to view copyright actions against BitTorrent users as something other than massive fishing expeditions in search of quick, easy settlements.
Keeping the number of defendants down may be wise. While in this case naming a single defendant may have been more a product of a local court rule than an intentional strategy, naming a single or small number of positively-identified defendants is likely to seem more legitimate to a court than a mass filing against hundreds of John Does.
Ask for reasonable damages, which don't seem out of line with the cost of the work's production. One interesting aspect of the Ninth Circuit's decision is how the court differentiated between Glacier and the plaintiffs in similar actions it deemed more problematic.
In its decision, the appellate court noted that Glacier didn't "demand thousands of dollars to settle a claim… where the infringing defendant admits early in the case that they illegally downloaded the movie" or "seek a confidential or uncounseled settlement not subject to court approval," or "pursue particularly vulnerable individuals."
"Nor is Glacier a quintessential 'copyright troll'," the court added, saying such is "a term defined by the district court as an entity 'more focused on the business of litigation than on selling a product or service or licensing their [copyrights] to third parties to sell a product or service.'"
In sum, the Ninth Circuit found that Glacier's "production and marketing of artistic content shares little resemblance to entities hiding in the shadows, buying the copyrights to pornographic films (without creating anything), and seeking settlements from crowds of John Does embarrassed that they were 'caught' downloading tawdry titles."
Just as every case should be considered on its own merits, it's wise not to view the ruling of any given court as an indicator of what another court will rule in a similar case, especially one playing out in another judicial circuit altogether.
Still, there's a logical core to the Ninth Circuit's July ruling, one it wouldn't be surprising to hear repeated elsewhere, should another trial court unfairly tar a litigant with the copyright troll brush. Put another way, assuming they're handled correctly, similar actions filed by adult entertainment studios should be given the same benefit of the doubt the Ninth Circuit afforded to Glacier Films.