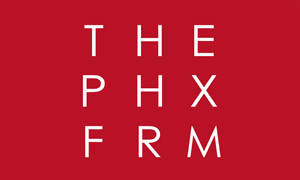 Tempe, Arizona – For over eighteen years, payment services platform leader CCBill has worked to ensure that The Phoenix Forum is inclusive and welcoming, joining every segment of the Industry, to do business together.  Starting with the original Gay Phoenix Forum in 2006 and evolving to today, The Phoenix Forum has maintained its serious focus and commitment to the ultra-important, Gay Market Community. Doing business in a safe, welcoming environment is key to the Gay Forum at The Phoenix Forum, taking place at the Tempe Mission Palms Hotel in Tempe, Arizona, from Thursday, March 22 – Sunday, March 25, 2018.
In this case, 'separate but equal' has a place. The Phoenix Forum offers a full schedule of networking events, educational round tables, and discussions around the important needs of the Gay Industry.
The Gay Forum is inclusive to a broad mix of all segments from web cams, to paysites, to creative production, not to mention the tantalizing talent that is thrown into the mix, for some balance and fun.
The Phoenix Forum is excited to once again present the central hub of the Gay Forum, the Gay Spot Lounge, a hot spot for schmoozing, laughing, dishing and hanging with the Community.  In addition to this anchor location, The Phoenix Forum 2018 welcomes back the wildly popular Cybersocket Party, on a new day, ending a busy Friday, March 23, in the open air of the Rula Bula patio.
Plan to kick-off the the show on Thursday, March 22, by spending time on the 2nd floor veranda for the Gay Welcome Party. On Saturday, March 24, our Pool Day events are back, with models and lots of skin (and sunscreen) in the Arizona sun. Or you can expand your mind, and sit in on one the Industry Expert Round table, with visionaries musing on the current trends in the industry, the gay community at large, and what to look for in the future.
For more information about the show, to Register and take advantage of EARLY BIRD prices until January 31, 2019, or to grab one of the remaining Sponsorships, please visit www.thephoenixforum.com.
Press contact:
info@thephoenixforum.com