There's no denying technology is on the move again in the adult industry. The excitement is palpable … but so is confusion. Which technologies are worth investigating? Which won't last?
Let's peek into the future and see if we can find some answers.
A lot of new technologies emerging these days claim they are the future of the porn industry: virtual reality (VR), augmented reality(AR), teledildonics and many others. Which are really going to impact the industry, and which are just fads?
They all have a chance to impact the adult space. Some already are. Each one has the ability to bring the user/consumer closer to the content they consume.
I believe new and old consumers of adult content are always looking to make their experience more real. That is why point-of-view (POV) porn is coming on strong: The user can visualize himself inside the scene easier with POV content. With camming, the user feels he is closer to the talent. Because camming interaction most often takes place in real-time, he also feels part of what's happening — a participant and not just a viewer. That adds a layer of immersion in itself.
I believe the future of porn is combining all these technologies into a mixed reality experience, also known as MR, is the future of consuming digital content, and the adult space can drive that user adoption and pioneer that shift.
What's the difference between AR, VR and MR?
In the simplest terms, virtual reality allows you to be immersed in a virtual environment. That environment can be a real, filmed environment or a digitally created one, but VR headsets can be looked at as a portal to digital content.
Augmented reality does not bring you into an environment. Instead, it layers digital content into your existing environment — so it brings the digital content to you, the user. Mixed reality combines the two and lets you choose whether you want content brought to your reality or you, the user, transported to the content virtually.
What role does haptics play in all this sex-tech talk?
Haptics — teledildonics can fall under that umbrella — is a way to interact with content and other users. Haptics will play a pivotal role in the porn industry.
I recently attended a sex-tech talk with a lot of key players who are experimenting with haptics. Ela darling from Cam4 spoke a little about camming and how teledildonics is adding another huge dimension to this arena by allowing the cam performers to interact with their audience and vice-versa. The viewers can interact with the performers, bringing the talent and their audiences one step closer to one another and now feeling each other. It's wild and exciting.
Another form of haptics is interacting with digital content. Jimmy Hess, chief executive officer for ModeVR, was also on the sex-tech panel and demoed a beta version of VRClubz. The beta featured the Gold Club, San Francisco — the world's first virtual-reality strip club. He also showed off a new feature where the user can stick dollar bills in the bikini straps of the filmed girls on stage using a form of reaction-based filming. It's exciting to see how this is all evolving.
What do you say to those who think VR is just a gimmick and won't last long?
When the television first came onto the scene, many people said that was a gimmick and asked "Is this all it does — show a moving picture in a box?" They said it was too expensive, too bulky and didn't provide a great experience. The quality of the picture was bad, and it didn't have exciting content to watch. Does that sound familiar?
VR is going to go away about as fast as the television did. In other words, it's here to stay and is only going to get better. The quality will improve; better content will come as the technology evolves and it gets more affordable and less bulky.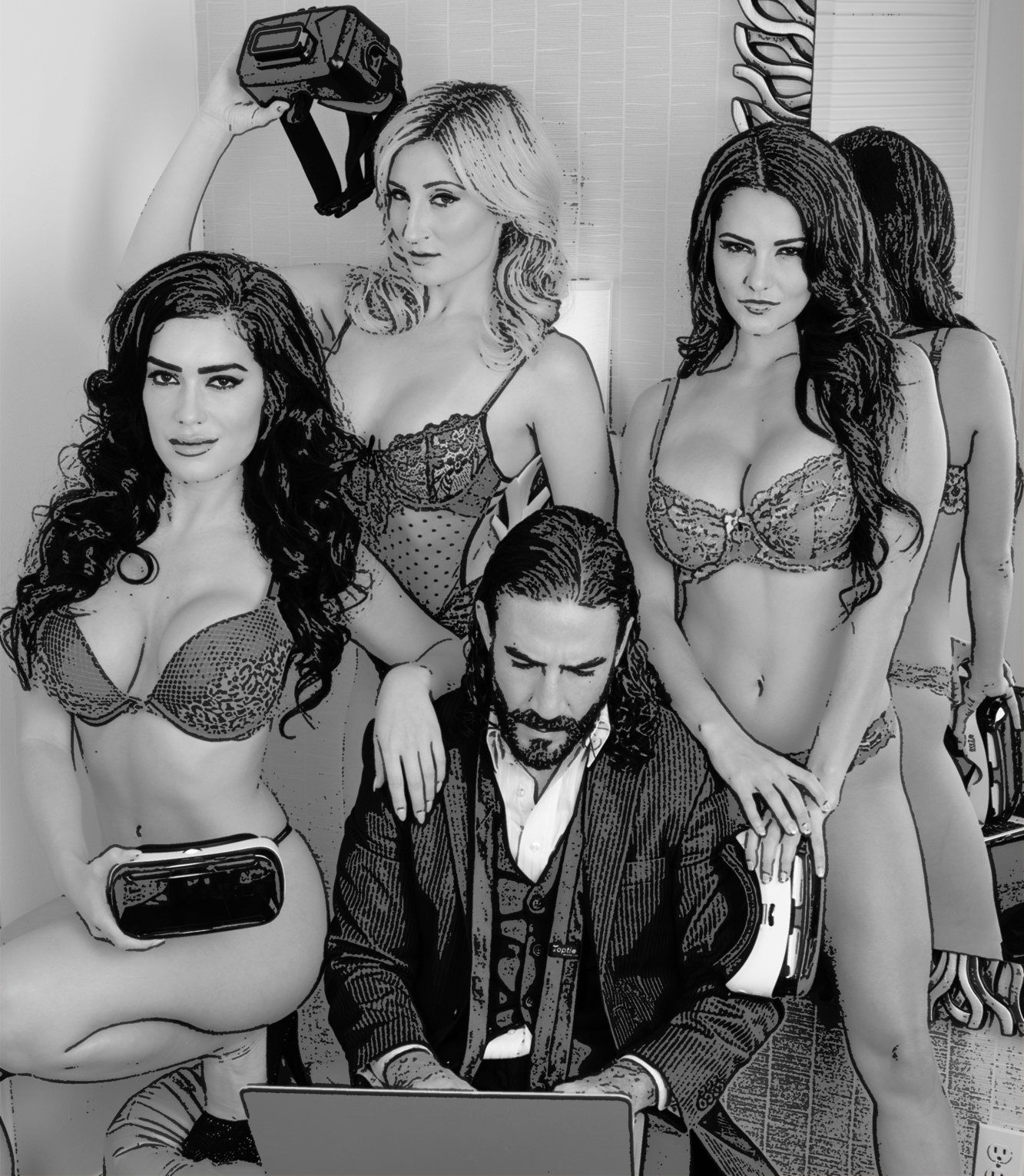 Daniel DiLallo is a former Activision game developer now known as an adult industry pioneer in VR and AR. He is the creative director for 3x Studios, which achieved industry prominence with its work on blockbuster games including Transformers, Guitar Hero and Spider Man. 3x Studios works exclusively with Vivid Entertainment toward the common goal of redefining what adult entertainment can be. To see their work, visit VividVirtual.com. DiLallo welcomes readers' questions and may be reached at dan@3xstudios.com.