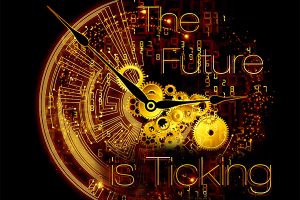 By Daniel DiLallo
Special to YNOT
Technology builds upon itself. All that exists in the present and will exist in the future is based on developments that took place in the past.
Where did the technology we take for granted today come from, and where may technology be headed next? Let's take a look.
What significant technological advancements affecting the adult industry have brought us to where we are now?
In the past, the adult industry was a huge driver in the adoption of new technology. Pornography accounts for nearly 40 percent of all internet traffic today, and yet adult companies struggle to generate large amounts of revenue from the internet. The industry isn't the tech-innovation powerhouse it once was, thanks largely to a lack of resources brought about by the proliferation of free content. That battle will continue.
With the ever-growing power of companies like Apple and Google and Facebook, the adult lost access to many new technologies. That is changing now, in some ways. A pivot and shift into mobile content delivery and live cams have helped the industry regain some position, and the boom in virtual reality will continue to help the adult industry regain revenue and become a leader in the adoption of new technology once again. We are, however, in a very volatile state at the moment.
Many sites and companies already are offering adult VR content for free. Views of VR porn are up 275 percent on Pornhub since the tube site debuted its VR section in the summer of 2016. Now, Pornhub averages about 500,000 views daily. (On Christmas Day 2016, the number shot up to 900,000.)
By 2025, pornography will be the third-largest VR sector according to estimates prepared by Piper Jaffray, an investment and management firm. Even though still in its absolute infancy, virtual reality made its mark over the past few years, becoming a solid, usable technology. But VR still struggles to generate revenue because the market is so small. In 2018, the market will grow. Consumers will see a surge of new buzz behind VR and augmented reality as new and improved, more affordable and user-friendly headsets appear and the world slowly moves toward hands-free content consumption. Content that's easily accessible and easily consumed on mobile devices and the new-generation hands-free devices will become profitable, as will VR and AR content with a live-camming component. Those are recipes for success that can and will generate a huge amount of revenue in the next five years.
Mobile phones will be an old technology in five years. Wearables, including form-fitting eyeglasses, are the future. Magic Leap has a game-changer up its sleeve. Wait and see.
Which companies should we watch because they are leveraging some of these advancements?
In the adult space, I would look out for Vivid. They have remained in the shadows as virtual and augmented reality has come onto the scene, which has proved them very smart. The hype behind VR was too great and has been behind projections, as the cost and hardware hurdles have proven a barrier to mainstream user adoption. So, instead of focusing on delivering loads of content to a small user base, Vivid has focused on quality of content and interactivity innovation for future adult experiences. (See the results of Vivid's collaboration with 3xStudios here.) I have worked with Vivid directly and believe Steve Hirsch has a huge grasp on when and what the adult industry is looking for. When the technology and market are right, Vivid will be the first to supply consumers with what they crave.
BadoinkVR is doing a great job maintaining high-quality VR video content consistently, and the company has a large following. From what I saw of BadoinkVR's work with ModeVR — the interactive gaming company that created VRclubz, VixenVR and Temptation Towers — at this year's XBIZ Miami and the ED convention, some great content surely will come out of that collaboration. Also, keep an eye on CamasutraVR. They will be at AVN's 2018 trade show displaying some volumetrically created content that will turn heads. Keep watching what Ela Darling is doing and who she is aligning with. She has a real grasp on live camming and its future. If you haven't read the New York Times article about her, you should check it out here.
In what tech category will adult companies surge ahead during 2018?
I see VR and AR blowing up in mid- to late-2018 with Steven Spielberg's Ready Player One. The Oculus Go will make waves. Magic Leap, with a supposed product launch and more mainstream tech adoption, is going to move quickly in 2018, and any adult company positioned to capitalize on those advances will see numbers increase. Live camming is going to remain on top of the list; CamWithHer is worth keeping an eye on. Headsets and hands-free devices will be adopted a lot more in 2018, so get ready to make your content accessible through both.
Tell us about a development on the horizon that has not yet hit the news.
I have not had my hands on Magic Leap's device, but I will get it soon and let you know how it performs. Through my network, I've heard Magic Leap has a game-changing hands-free device almost ready to debut, and with the company's recent $502 million Series D capital round, they have the team and the financial backing to make it happen. Keep your eyes on them in 2018.
What are the biggest adult industry developments we'll see during 2018?
We really have to look at 2017 and how the adult industry is poised to change. Industry folks are the differentiators, the content creators, and content always will be king. More and more companies will pop up to give free adult content and saturate the market, which means companies that don't want to survive off ad revenue will struggle as they try to compete with similar content that is paid for by advertisers.
Adult companies have continued to invest in their distribution models. That has been a great approach, but is it truly sustainable when content is king? It only takes one or two Pornhub-like companies to disrupt the entire market.
Technology is changing rapidly, and technology's changes, in turn, change the way we consume digital content. The mainstream tech companies have much more access to investors and brands willing to take a risk on/leap into developing for new hardware. I see several adult companies paving the way to the future, which is hands-free content consumption and immersive interactive experiences. "When?" is the question still to be answered. Hopefully we will get a better look this year.
Despite the challenges, the future looks bright and the adult space will be a leader once again in innovation and technology.
Daniel DiLallo is a former Activision game developer now known as an adult industry pioneer in VR and AR. He is the creative director for 3x Studios, which achieved prominence with its work on blockbuster games including Transformers, Guitar Hero and Spider Man. 3x Studios works exclusively with Vivid Entertainment toward the common goal of redefining what adult entertainment can be. To see their work, visit VividVirtual.com. DiLallo welcomes readers' questions and may be reached at dan@3xstudios.com.