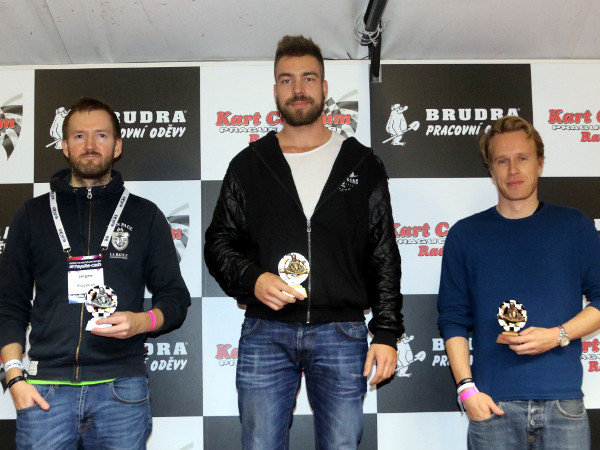 PRAGUE – Fractions of a second separated the first three drivers to cross under the checkered flag at the final race of YNOT Grand Prix's eighth international circuit. Thank god for sophisticate electronic timing systems.
When the dust settled, Dominik Juda from Czech Cash claimed the gold for the third consecutive year with a smoking lap time of 1:25.65. Jørgen Bogetveit from PlugRush was hot on his bumper (1:26.57), followed by Til Petersen from Lazeeva (1:26.65).
Bogetveit turned out to be the big winner for the season, though: After narrowly missing the top spot last year, he earned the $1,000 grand prize purse for accumulating the most points across all races in 2017. The man is a beast behind the wheel of a kart. Points were assigned after each race based on the driver's placement in the pack at the end of the final, or "death match" lap.
"Dominik is Czech — a local — and always wins the Prague race," said Jay Kopita, YNOT Group LLC co-owner and organizer of the adult industry's official kart-racing circuit. "He's a professional driver, even."
Kopita called the final race of the 2017 circuit "a great closing Grand Prix for the year," not least because the track is one of the more spectacular on the tour. At nearly one kilometer in length, the track twists through more than 30 turns.
Despite the difficult maneuvering required, Kopita said there were no major crashes.
"Lots of first-time drivers, though," he said, "including some without a driver's license, like camgirl Aubrey Nova."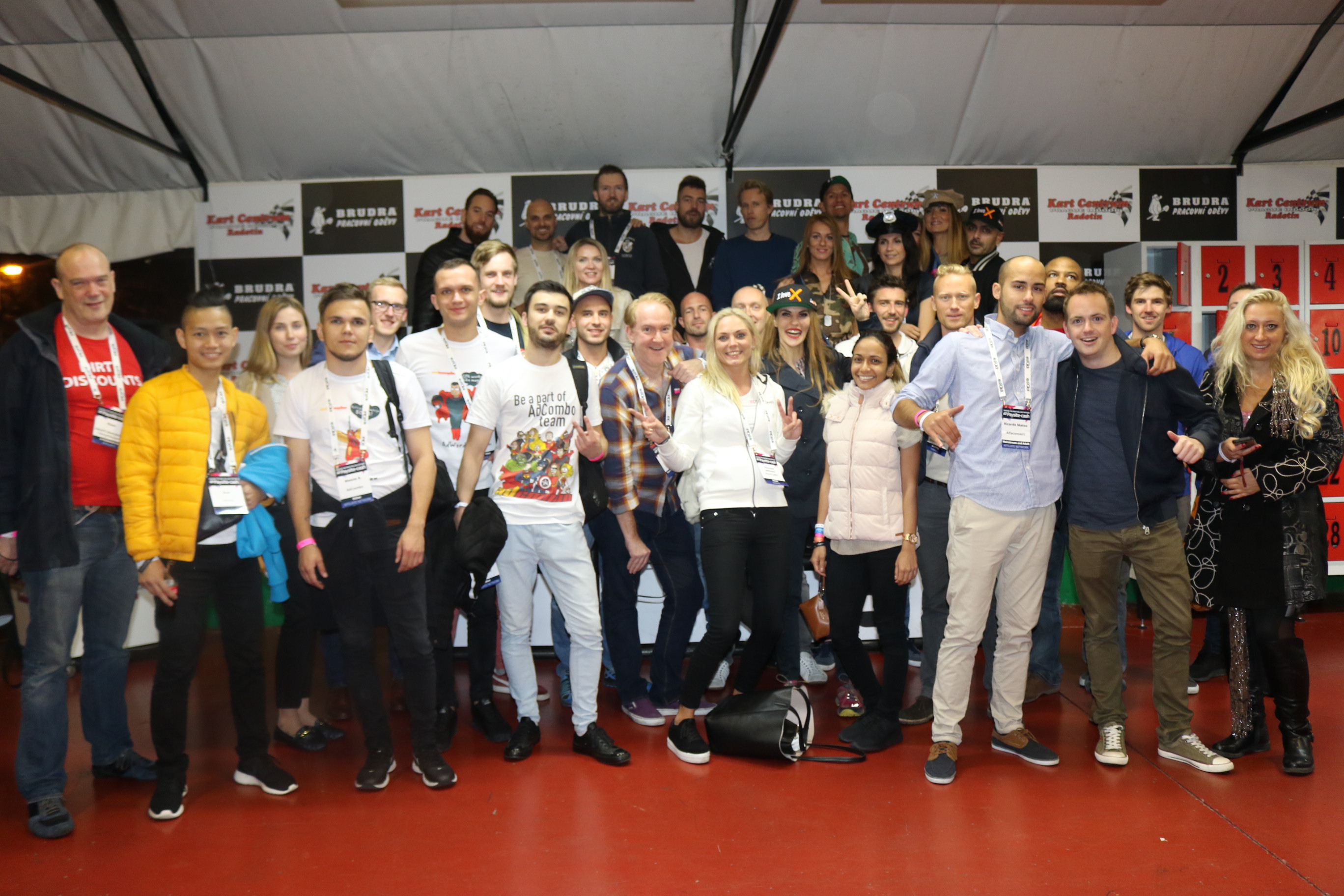 More than 100 people turned out for the high-octane spectacle. Seventy drivers faced the flag, including two women: Nova and Terese from DivaTraffic.
"Terese barely missed the final death-match cut," Kopita noted.
YNOT Grand Prix's ninth season will take to the track during the European Summit's Spring show in Lisbon, Portugal. To inquire about sponsorship opportunities, email Kopita or Skype him at LAJConsulting.
The entire 2017 YNOT Grand Prix season was made possible by generous sponsors JuicyAds, BongaCash, Studio 20, Traffic Mansion and International Processing Solution.
Images: Buster Brown, YNOT Shoot Me.