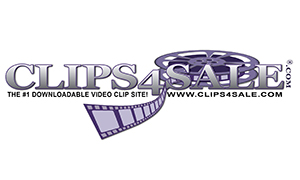 Tampa, FL – Texan Republican law maker Ted Cruz liked a Tweet featuring a video of MILF porn star Cory Chase. It's unclear whether Ted or one of his staffers did the late night "like", but he's now trending on Twitter.
The Tweet originally appeared on @SexuallPosts. Since then, they have changed their Twitter bio to read, "Follow the same porn that @TedCruz watches." Cruz's spokesman Catherine Frazier Tweeted, "The offensive tweet posted on @tedcruz account earlier has been removed by staff and reported to Twitter". But, there never was a Tweet to remove, only a "like", and the Twittergate scandal continues.
The question is now is will Ted Cruz be looking for more Cory Chase and will he shop in her Clips4Sale store?
"Ted, we're here to help," says Clips4Sale Owner Neil. "You can buy her clips in our stores and no one will know. All shopping is anonymous. I spoke with Cory this morning and she's glad you like her and hopes you will buy her exclusive content in her Jerky Wives store. Clips4Sale is the #1 downloadable clips site and we want you to check it out."
Cory Chase's Clips4Sale store has something for everyone. Visit her store https://www.clips4sale.com/studio/28671/jerky-wives– or her site http://jerkywives.com.
All media inquiries about Clips4Sale and their models/producers should be directed to Erika Icon of The Rub PR at erika@therubpr.com.
ABOUT CLIPS4SALE
Clips4Sale is the original clips site and still the #1 downloadable video clips site. They feature over one thousand categories for every niche or kink you can think of and get off to. Clips4Sale has the largest selection of high resolution media and thousands of clips are added every day. Producers and sellers get some of the highest payouts due to an incredibly high traffic volume, which includes over 1.3 million daily page views and 20 million fetish-hungry visitors each month. All content is extremely secure on their servers and easy to upload using with their uploading system, plus they have the highest bandwidth of any clips site. Clips4Sale also offers easily accessible stats and sales info, free advertising banners for studios on their home page, and 24/7 technical support for studios and sellers, in addition to 24/7 customer support.
Images4Sale, Videos4Sale, and streaming video membership site C4SMembers are also part of the Clips4Sale online multi-media entertainment experience. For more information about Clips4Sale, go to https://clips4sale.com. Keep up with everything C4S by following them on Twitter at @clips4sale and @cs4updates and Instagram at @clips4sale.