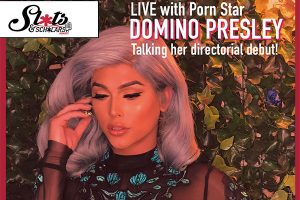 LOS ANGELES, CA– Released today on Sluts & Scholars, sex-positive podcasters Nicoletta Heidegger and Simone chat with two very special guests: their mothers.
During the MOMcast episode, the podcasters come clean to their moms about the innocuous items they used to masturbate with as children and various other sexual firsts. The moms meanwhile try to suss out how their daughters became confident and comfortable enough to host a sex-related podcast. 
"We are so honored to share stories from where it all began for us in this special episode featuring our mothers," Heidegger said. "Tune in for some hilarious and very real sexual education."
The episode is now available for download on iTunes and Spotify.
The duo also hosts a weekly live show every Thursday on Sirius XM Ch 415 from 2-3pm PST. This afternoon's guest is award-winning TS performer, Domino Presley.
The Sluts & Scholars live show on Vivid Radio is from 2-3pm PST on Sirius Channel 415. Call in at 855-99-VIVID to chat.