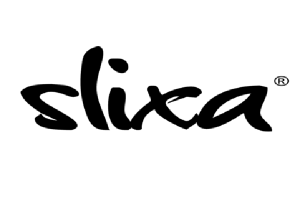 LOS ANGELES, CA – Joey Gabra recently explained why, in his view, certification is a smart business move. In addition to adding resources and capabilities to the proverbial toolbox (with a "receipt" to prove it), certification lets clients know a company, a business and service providers are keeping up with the times.
With this in mind, some recent news from directory Slixa is very interesting. Slixa.com has launched a new feature, "Professional" BDSM and Tantra badges, to better serve its clientele.
For service providers specializing in BDSM and/or Tantra services, a "Professional" badge will let online visitors know who is a recognized professional. According to Slixa, they are the only industry site to verify service providers in this way.
"With this new professional verification, customers seeking services can find a qualified professional in their area by simply looking at the badge on the entertainers' profiles," said Slixa representative Donia Love. "We've created a first step in making it possible to see if a client and professional are compatible for a potential session."
Here's the thing…
According to Slixa, their directory is unique in that the site has personalized content on an easy-to-use platform, allowing entertainers to distinguish their listings from others using a proprietary formula and innovative design developed solely by the company. Now, Slixa may (or may not) be the best platform out there, but one problem that comes from being accessible and user-friendly is the fact that everyone gets on there. And with services related to BDSM and Tantra being extremely popular, it's not too big of a leap to imagine less experienced and/or inexperienced service providers listing these abilities as being within their skill sets.
"It's important for BDSM and Tantra professionals to stand out among their competitors who offer a variety of services, so Slixa wants to make it easier for online users to connect with them," Love explained.
"We verify the history of professional involvement in the communities, by members who have been affiliated with Slixa since the beginning. This is essentially the purpose of the Slixa BDSM/Tantra Professional status… we do the work for the prospective client," she added.
Sadly, within the sex-related service provision community, it is very difficult to verify training and experience. Further, as services become increasingly intense – both physically and psychologically – verification of actual skills is key. Because just because a person likes sex, that doesn't make them a sex educator. And just because someone has a few props, this doesn't make them a BDSM professional.
Slixa's efforts with their "Professional" badge is commendable, particularly in a space that has a lot riding on quality services rendered. This effort is a step in the right direction, however there is much work to be done regarding certification in the sex service provision and education space.