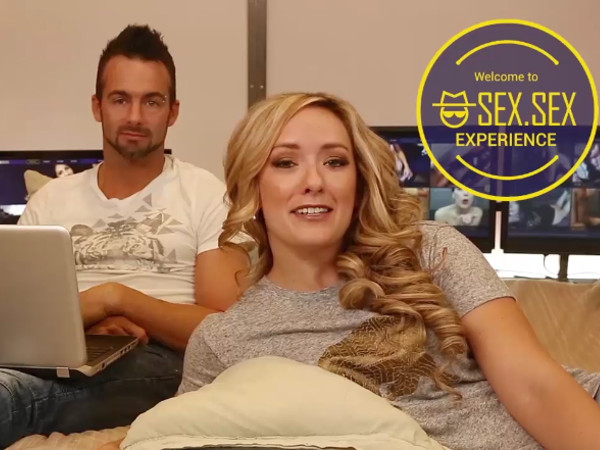 CYPRUS – A new adult entertainment portal its developers say offers "the best live shows and a totally re-imagined voyeur experience" has debuted on a URL no one should have trouble remembering: Sex.sex.
Designed by John and Kira in cooperation with Barron Innovations Ltd. (which also owns Sex.xxx), the site includes games, recorded content and a social community. The partners call the site "a game-changer."
"We are extremely excited to bring this new innovation to the world of adult entertainment," said a Barron Innovations spokesman. "John and Kira have nailed it with a totally unique experience on a once-in-a-lifetime domain."
Sex.sex introduces users to a new kind of interactive experience divided into several components.
The "Scan Cam" mechanism scans the endless, chaotic world of webcams. Users see a rotating multi-feed display of intriguing cam rooms and may tap into the live action whenever something demands to be watched.
The "Social Feed" allows community members to share, in real-time, the most intriguing items they've found using Scan Cam, allowing others to navigate to the rooms right then.
According to John, "Get a Ride" and "KeyHole Cams" are two of the "most outstanding" features on Sex.sex. As users scan the world of live streams and enjoy free content, they are also able to watch top-rated sex shows almost for free using the "Get a Ride" feature, under which someone else pays the bulk of the cost for the action. "KeyHole Cams" is a kind of hidden-camera experience, John said.
"Not every person seen on webcam knows the cam is currently streaming," he said. "Those seeking funny webcam bloopers and/or bizarre scenes will love Sex.sex's KeyHole Cams. Expect the unexpected!"
Kira added, "We hope you enjoy our site as much as we do. Let us know what you think about all the cool features."
Award-winning and industry-standard-setting affiliate platform PussyCash is promoting the property, adding 15 years' worth of adult-industry experience to the young site's reach. Affiliates can grab part of the action with the company's $3-per-lead program.
"Sex.sex is the first in a series of domain-branded concepts, with many more to come," the Barron spokesman said. "If you're an entrepreneur who wants to create the next big thing online, or if you have an amazing idea for an adult entertainment portal, Barron Innovations Ltd. has dozens more unique domains waiting for a perfect match. Bring your ideas to life with branded domains such as Sex.porn, Shop.xxx, Top.sex and many more."
For more information, email info@pussycash.com or call Barron Investments at (+1) 718608090.