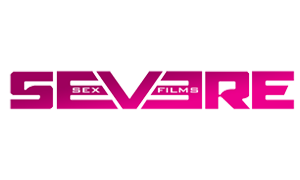 Cyberspace – Severe Sex Films' acclaimed BDSM comedy "Corrupted by the Evils of Fetish Porn" is an official selection for CineKink NYC 2018.
"We've been privileged to feature Severe Sex productions over the years," said Lisa Vandever, CineKink co-founder and director.  "And this year, Dee's really stepping up with a hot scene from her latest, 'Corrupted by the Evils of Fetish Porn.' The other directors in our 'Bring It!' showdown really have their competition cut out for them."
"It's such an honor to return to CineKink," said Severe Sex Films co-owner and "Corrupted" director Dee Severe.  "This movie is really close to my heart, it's arguably my favorite of everything I've ever directed, so it's gratifying to see it getting recognized.  Two Severe Sex films, 'Treacherous' and 'Heartbreaker vs. Obscura,' have previously screened at CineKink, but this is the first time we're going to be able to attend the New York screening.  So excited!"
"Corrupted" also won the 2018 XBIZ Award for Fetish Release of the Year and was an AVN Award nominee for Best Comedy and Most Outrageous Sex Scene.  The BDSM epic stars Kasey Warner, Lance Hart, Chanel Preston, Charlotte Sartre, Donnie Rock, Pierce Paris and a large cast of fetish stars including AVN Niche Performer of the Year winner Cybill Troy and Niche Performer of the Year nominees Hart, Severe Sex Films co-owner Jimmy Broadway and Marcelo.
"It was an absolute delight to work on 'Corrupted; and be given the opportunity to perform in a more dominant role that I rarely get to see," commented star Kasey Warner.  "I'm usually typecast due to my very young and feminine look, and it was an honor to be given a role that I know is so important and close to home for the director of the film."
"Working with Kasey is always a treat," added Lance Hart, who portrays Warner's character's kinky knight in shining armor.  "Having the opportunity to choreograph our positions and movements naturally together was a special thing.  I hope that our chemistry came through in our scene because of that."
"We couldn't have made this movie without a lot of hard work and amazing performances from our cast and crew," noted executive producer and Severe Sex Films co-owner Jimmy Broadway. "For that to be recognized by CineKink, an event that has been at the forefront of celebrating and promoting diverse sexuality, is really something special."
The festival is scheduled for March 14 to 18; "Corrupted" will screen on Saturday March 17 as part of the "Bring It" program.  2018 marks the festival's 15th year; the festival will include a short film competition, audience choice awards, an adult industry showcase, presentations and parties.
For festival information, contact Lisa Vandever, lisa@cinekink.com
For all sales, both foreign and domestic or Media Inquiries, call or email Howard Levine and his staff at howard@exiledist.com  (866) 629-4271
About Severe Sex Films
Severe Sex Films is helmed by veteran fetish producer/directors Dee Severe and Jimmy Broadway. They bring their experience as mainstream independent filmmakers and lifestyle BDSM players to the world of adult entertainment.  The company's lines include an educational series, Kink School, which offers instruction in BDSM and fetish play.  Their Severe Sex Presents Wasteland line partners with award-winning site Wasteland.com. Severe Sex Films' "Cybill Troy is Vicious" won the 2018 AVN Award for Best BDSM Movie, and "Corrupted by the Evils of Fetish Porn" was honored as the XBIZ 2018 Fetish Release of the Year.  In addition, the company has been nominated for 25 AVN Awards, 20 XBIZ awards and a TEA award in its first three years, and its features "Heartbreaker vs Obscura: Lesbian Superheroes" and "Treacherous" screened at the CineKink film festival.  The company's website severesexfilms.com, powered by Adult Empire, serves as the membership hub of all things Severe.  The site received nominations from both AVN and XBIZ in its first year of operation.