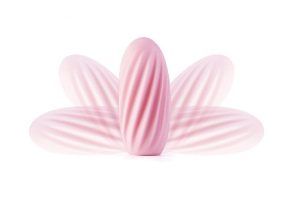 CYBERSPACE – While most people probably immediately think of devices made for women when they hear the terms "sex toy" and "pleasure product," there's no shortage of men who benefit from their use. Male masturbators, especially, are a popular way for men to relieve the pressures of day to day life and enjoy a little added stimulation.
In a market which offers so many choices in male masturbators though, how do you figure out which ones are right for you? It's not as simple a question as it might seem and there are several factors to keep in mind.
Select the right design. You have things like the Tenga Flip Hole and the Fleshlight which are very easy to use. Of course, it's up to you to figure out what model you prefer. As you come to that decision, make sure you study all the product information before you select a certain model.
Cleaning is important too. Some models of male masturbators, while pleasurable to use, are not easy to clean. Before settling on a model to purchase, be sure to consider how its cleaned – because nothing will make you stop using it faster than not being able to clean it sufficiently in between uses.
The inner and outside texture matters – a lot. A product can look great, seem like it's going to work great, but turn out to be useless if you don't like the way it feels. When selecting a male masturbator, be sure you like the feel of the inside and outside of the device before taking the plunge, so to speak.
One word: Price. Even if you're determined to buy the very best male masturbator on the market, you don't want to overpay for it. Compare prices for the same product from different outlets to make sure you don't spend more than is necessary.
BeYourLover is a great source for male masturbators, because the site delivers great value and quality at very competitive prices. In addition to providing solid value, the company offers great customer support, fast delivery and frequent discounts and sale prices which make the already high value an even better bargain.
With that in mind, here are some of the best male masturbators available through BeYourLover.com:
ZEMALIA Diana Realistic Pocket Pussy with Built-in Cock Ring: One of the most popular strokers from ZEMALIA, the Diana is a small, travel-friendly device with realistic contours and smooth, comfortable feel. As with all ZEMALIA's masturbator products, the Diana is made from body-safe, medical grade materials. The integrated cock ring provides an added sense of tightness and internal grip, a touch which is missing in a lot of other masturbator products.
SVAKOM Hedy Male Masturbator: Made from extremely soft, body-safe thermoplastic elastomer ("TPE"), the Hedy is a very compact masturbator with extreme elasticity, enabling it to accommodate penises of all sizes despite it's diminutive size. The inner dots and ribs provide a very pleasurable friction, with just enough resistance to stimulate you without causing chafing. Designed for use with your favorite lubricant, the Hedy is one masturbator which doesn't look the part; most people think it looks a little like an ice cream bar when it's not in use – which also adds to its travel-friendliness.
ZEMALIA Hana Realistic Deep Throat Pocket Male Masturbation Cup: Designed to simulate the feel of oral sex, the Hana has a soft interior which works perfectly when lubricant is added to create a sensation just like soft, full lips and a wet, warm mouth wrapped around your cock. Encased in a durable ABS plastic shell, the Hana is also very easy to clean – which is a good thing, because once you try it for the first time, you're going to want to use it again and again.
ZEMALIA Vito Male Masturbator Pocket Sex Toy: One of the most basic and simplest of ZEMALIA's male masturbators, the Vito proves a pleasure product doesn't have to be expensive, large or fancy to perform well. Waterproof, very easy to clean, abrasion-resistant and designed with significant elasticity to offer a comfortable, pleasurable fit for men of all sizes, the Vito provides great utility and value at a surprisingly low price.
ZEMALIA Debby 3D Teeth and Tongue Masturbation Cup: A dual-ended masturbator with a vaginal aperture on one end and a modeled female mouth on the other, the Debby is made of soft, pliant medical-grade silicon. Best used in conjunction with lube, both ends of the Debby deliver an excellent masturbation experience in a package which is as easy to carry and clean as it is intuitive to use. Don't let the Debby's low price point fool you – it's as high-quality and durable as similar products which cost more than twice as much.
There's a countless number of masturbators on the market these days, but as the examples above clearly show, you don't have to break the bank to get your hands on a well-made product to suit your needs.
If you're a first-time purchaser of such a device, my advice to you is to start with something simple and only invest in the fancier, more expensive models if you find the more affordable ones lacking in some significant way. In the end, you may well decide that something simple and straightforward is all you need.