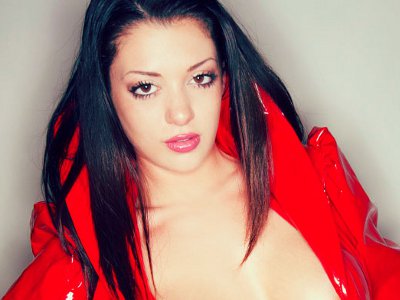 By Peter Berton
LOS ANGELES – In 2012, Melina Mason was one of porn's hottest new talents. By December, with an AVN Best New Starlet nomination under her belt, the well-endowed brunette quietly quit performing. In early May 2013, she announced her retirement from the adult industry, saying she planned to devote her attention to a vending machine franchise, a seafood delivery company and an apartment complex … all of which she owns, thanks to her career in porn.

"I've been saving and planning for these investments since I began performing," Mason said. "Ultimately, I want to get married and have a family one day. I am totally content looking after my loved ones and running a household. That's why the businesses I'm involved in now generate passive income. I want to be a self-made housewife."
Mason's adult-industry career lasted less than four years, but she put those years to good use. Originally from Long Island, NY, she entered the industry in 2008 as a glamour model under contract with Suicide Girls. Since taking the plunge into hardcore content and moving to Los Angeles in 2011, she has performed in both girl-girl and boy-girl scenes for studios including Penthouse, Kink.com, Evil Angel, Lethal Hardcore, Elegant Angel, Naughty America, Bang Bros and Girl Candy Films.
How does a 22-year-old set herself up for retirement so quickly? Is porn a good career investment? What would she tell other young women considering entering the industry? YNOT asked; Mason answered.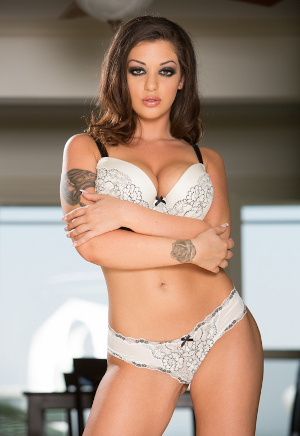 YNOT.com: Give us a brief overview of your career.
Melina Mason: I started nude modeling at 19 for SuicideGirls.com. Then I started doing girl-girl scenes at 20; at 21 I started boy-girl and anal, and that's when I started to become popular. I was nominated in 2012 for Best New Starlet by AVN and XBIZ. I was known for being wild, fearless and my curvy figure. It was a fun ride.
Why did you decide to do porn?
I've always been a businesswoman. Doing porn was a great business to get started with because with me being the product, I had zero overhead. I also had such a high sex drive that it made it hard for me to be professional in a 9-to-5 environment. I was so horny it was an issue at every "real" job I had ever had.
At the same time, you were pursuing business ventures outside the adult industry?
I wasn't actively pursuing any other business ventures — just planning for them. I needed to focus on my career in adult; it consumed most of my time.
So…. What went into your decision to leave the industry as the height of a career into which you'd put so much effort?
It was just the right time. I feel I've outgrown the industry, and I'm more family-oriented now. I now have the self-discipline and maturity to be a success in other fields. It feels good to be valued for my mind rather than my body — and yes, I know that sounds cheesy.
Looking back, what do you remember as good and bad about the porn biz?
I had tons of energy when I first entered, and I focused on the positive aspects of it all. I liked having sex with professionals in a safe environment. I got to collaborate with some fun and creative individuals, and porn parties were very entertaining.
In retrospect, there is a lot of darkness that I didn't want to participate in. People play a lot of childish games just to get one step ahead. Out of the hundreds of people I came in contact with, less than a handful have stayed true to me. But overall I had a blast, and I wouldn't change a thing about my experience.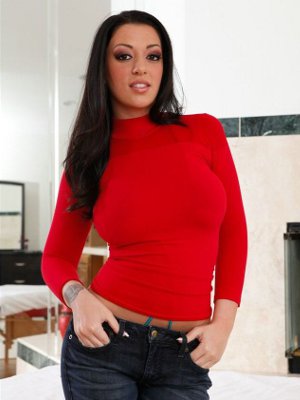 I gained a lot of confidence in the bedroom, that's for sure. Porn taught me about my sexuality and helped me explore it safely.
I did not like getting recognized at all. That happened on a fairly regular basis and in weird spots like the supermarket or taxi cabs. I'm a very private person. I did not want to be famous.
I still get recognized, but at least it's not by name. Now it's like, "Hey, I've seen you somewhere. Are you on TV?" I can deal with that, and the joke's on them!
What did you learn from the adult business that you've been able to apply in the mainstream business world?
I learned how to stand up for myself instead of giving into pressure.
I learned to fear no one.
I also learned business is business. Never confuse friendships or emotions with money. I now truly understand and appreciate the value of money, but I do not let it own me.
What is your life like today?
Life is good. At work, I spend most of my time going over paperwork, doing site visits, teleconferencing and budgeting. I have a full-time assistant who helps me with the workload.
To relax, I do [mixed martial arts]. My coach trains me two times a week. Fighting is a great way for me to blow off steam.
I still get my hair and nails done and frequent the tanning salon. I cook, I clean, I spend time with my family. I keep it low key these days, and I'm loving it.
In your opinion, is the porn business helpful or harmful to women, or a mix of both?
It depends on the woman. Some become victims, some survive and some thrive. It depends on her expectations of the industry, her own limitations and goals.
Some girls leave disappointed, and others utilize porn as a stepping stone into the next phase of their life. I know girls who think being a porn star will somehow help them turn into a pop star or supermodel. Wrong.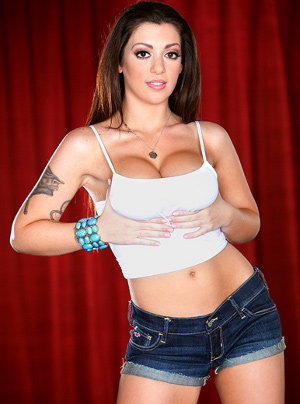 I know some girls who have their own production companies and are set for life.
The girl needs to realize no one is going to hold her hand and tell her what to do. She's in control of where the industry takes her.
What would you tell newbies considering a job in porn?
Stay grounded and do not get caught up in the lifestyle. Don't sign any contracts without reading them first. Get yourself a good lawyer and protect your brand. Remember you are essentially a product, and you're the only product you've got.
Oh yeah, and save your fucking money. Those cute Louboutins can wait. Your bills and your future wait for nobody.
Be focused, set goals, stay off drugs and you'll be okay. And don't forget to do your taxes!