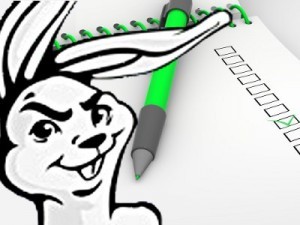 Pineapple Support is proud to announce that Rabbits Reviews will become a sponsor of the non-profit at the Bronze Level, helping provide mental health resources for adult performers. Montreal-based Rabbits Reviews joins PornHub, ModelHub, xHamster, Kink.com, Clips4Sale, Gamma Films and other major adult companies in committing funds and resources to the organization.
"We are extremely pleased and honored to be able to support such an important cause for our industry," says Mantas M., founder of Rabbits Reviews.  "Throughout our tenure in the adult market, starting with Rabbits Reviews, The Best Porn and now with our cam initiatives, we have always strived to support the community through positivity, empathy, and honesty.  We know that mental health is a sensitive and stigmatized topic and are proud to support such an important cause."
Pineapple Support was launched in 2018 by British performer Leya Tanit, and has connected over one hundred adult performers to mental health services including free and low-cost, therapy, counseling and emotional support.
"We are grateful to Rabbits for their commitment to the mental health and well-being of adult industry workers," says Tanit. "It's been inspiring to work with them, and learn how their own corporate practices facilitate a better work-life balance for their employees. Their much-needed funds will help us raise awareness, develop new initiatives, and provide more services to adult performers."
Since its founding last spring, Pineapple Support has connected over one hundred adult performers to mental health and support services, including drop-in therapy at award shows, subsidized therapy for performers in need, holiday support gatherings, and mobile chat.
"These are small steps for our family at Rabbits, but our values align directly to those of Leya and her team at Pineapple Support," says Mantas. "Being part of the Pineapple Support family, we are proud to advocate for and support the de-stigmatisation of mental health in the adult industry."