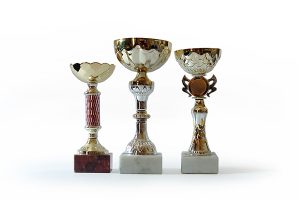 Pornhub has announced an awards show to be held in Los Angeles on September 6, 2018.
Using data from site views gathered over the course of a year, the Pornhub Awards Show will reveal who and what consumers really watched, liked, said and did.
"Never before have our community's unique tastes and preferences been reflected and celebrated in anything of this magnitude," said Corey Price, VP Pornhub.
"This year, we have tabulated hundreds of billions of data points to know what was not only watched, but enjoyed, re-watched, shared, discussed and ultimately, provided the most entertainment to our audience. From that, we invite our community to share in choosing the very best of the best, and we will be recognizing those true winners with an amazing night," Price added.
Although the event itself will be an invitation-only affaire, the show will be promoted, featured and broadcast on Pornhub.com, as well as on several partner and sponsor company websites, in full 360-degree virtual reality.  
Viewers will also have the ability to experience the first ever social VR virtual world, the Red Light Center. New technology will be revealed that will allow viewers from anywhere in the world to attend the show as an avatar and interact with millions of other avatars.
The excitement for this broadcast will begin with six weeks of prominent homepage promotion, including the Pornhub Games sponsored by Chaturbate, in which top porn performers and cam models will compete head-to-head in sexy adult competitions. A number of fun games and contests will match up the fans' favorites to see who can win the gold and earn their place as an award presenter at the main event.
So, while the actual venue will be elite industry only, the virtual reality venue is expected to host virtual fans and attendees from all corners of the globe.
For sponsorship enquiries, please contact Anna Lee at anna@utherverse.com
Image via roy mattappallil