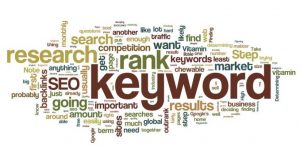 NEW YORK – There's a reason so many mainstream publications rush to publish every new report from Pornhub Insights, and that reason isn't an inherent obsession with Pornhub's stats.
For mainstream publications, porn traffic and search analytics are a good excuse to cook up clickbait headlines like "There's been a massive surge in searches for Meghan Markle on Pornhub," or "Pornhub Just Revealed the Internet's New, Ideal Breasts."
Unsurprisingly, women's lifestyle publications like Bustle, Cosmopolitan, Teen Vogue and Refinery29 take advantage of the magnetic nature of the word porn as well, as discussed in a recent Digiday article which looks at comScore reports provided by two anonymous ad buyers.
According to the comScore data, six of the top 20 search terms for Refinery29 were porn-related, a set which includes "xxx," "Pornhub" and "porn videos."
"It's highly likely this strategy gets them clicks, which makes sense for a publication that makes its money on ad impressions," observed Chris Penn of Shift Communications.
Long before Avenue Q came along with its lyrical observations, the internet was well-established as a porn-friendly space. While search metrics, relative bandwidth consumption and traffic claims vary from one study to the next and have shifted over time, there's still no question seeking out and watching porn remains a very common application of the internet and related technologies.
Women's lifestyle publications don't exist in a bubble, so it should come as no surprise to find they respond to and take advantage of the same data and metrics as other sites and publications. Plus, unlike some random blog site or SEO farm, outlets like Cosmopolitan and Bustle have reasonably good reputations (outside the porn-panicked far right of the political spectrum, that is), so their porn-related articles are likely to draw prime placement in the SERPS for some very popular porn search terms.
Still, it's unclear just how much direct benefit these women's publications derive from good placement under porn search terms, particularly when it comes to users who are looking for actual porn, as opposed to articles about porn.
"If someone is on a mission to look at porn and gets distracted by a publisher's article, I guess that's a win for the publisher," said one of the anonymous ad buyers who supplied comScore data for Digiday's article.
What is clear is the lifestyle publications aren't unaware of the search-magnetism of porn terms. If you look at the source code for the article "Searching For The Hottest Lesbian Porn Out There? Look No Further," the news keyword tag lists the following: "lesbian porn, girl on girl, girl on girl sex scene, lesbian sex scene, queer female sex scene, gay women sex video, girl on girl porn, lesbian porn site, queer porn, queer sex scene." The page title tag for the same article is "Best Lesbian Porn Videos Online Girl On Girl Sex Scenes" – a title which would be right at home on an adult tube site.
Despite its obvious popularity, especially in the online space, porn remains a controversial topic for publishers and advertisers, which is probably why most of the publications covered in the Digiday piece declined to comment.
None of this is to say these publications don't have a valid reason to cover porn, or are doing anything wrong or untoward in making themselves attractive to porn-searchers. On the contrary, with surveys showing an increasing number of women are watching porn online, these publications arguably would be remiss not to take up the topic on something of a regular basis.
The one publication which did respond to Digiday, Bustle, also made the point that covering porn-related topics is in no way a departure from its roots.
"Bustle has championed women's sexuality since launch," the publication noted in its statement. "It's important to our core values that women write, discuss, and live their sexuality in an open and honest way without judgment."
Sounds about right to me – although I might have included more keywords.