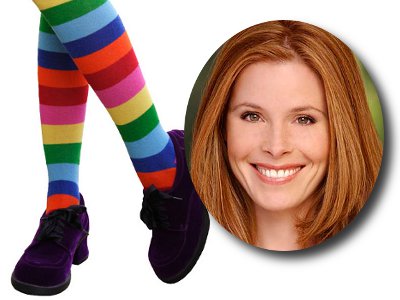 CANOGA PARK, Calif. – Tami Erin, who as a child starred in the 1987 film The New Adventures of Pippi Longstocking (Columbia Pictures) is all grown up and getting it on with her now-former boyfriend in a new sex tape released online by Zero Tolerance Entertainment.
At PippiExposed.com, exclusive amateur footage reveals Erin hot-tubbing, lounging in sexy lingerie and doing the nasty — including anal sex — in multiple locations.

Erin was eight when she secured the role of Pippi Longstocking in the movie based on a children's book by Swedish author Astrid Lindgren. Since then the actress and model, now 39, has appeared in commercials for major consumer brands including Cheerios, Equal, Carefree Sugarless Gum, Texas Instruments and Nestle and secured endorsement deals for Aquafresh toothpaste and Hostess pastries. Most recently, she appeared in the Warner Bros. feature Tim and Eric Awesome Show, Great Job! Chrimbus Special and Dreamscape's film Disconnect. She has appeared in hundreds of magazine and newspaper articles, in addition to guesting on a variety of television shows.
Her philanthropic efforts have included serving as an ambassador for UNICEF and the I Heart Change program. In the early 2000s, she founded and served as the chief designer for Dreams Clothing.
According to a Zero Tolerance spokesperson, all of Erin's previous activities pale in comparison to her on-camera presence in Pippi Exposed.
"She's a very horny woman and ready to prove it in what may be the wildest hardcore sex tape you'll ever see," the spokesperson said. "This is the biggest news of the year for discerning celebrity XXX fans who want to witness Ms. Erin's groundbreaking evolution from cherished Hollywood actress to adult film star. Now you can see her in a whole new light, completely uncensored and having the time of her life during a weekend of sex you will always remember."
The tape's official website is promotable through the Zero Tolerance on Demand affiliate program, which pays $35 to $40 per sign-up or a 60- to 65-percent recurring revenue share.