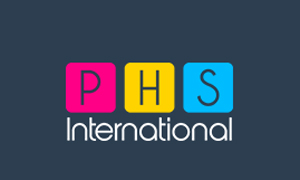 Cyberspace – PHS International officially introduced their Bolo line at January 2018 ANME Show (Adult  Novelty Manufacturers Expo). The premise of this line was to take one of the all-time best  sellers, the cock lasso and spruce it up with better looking designs and premium materials. The  stainless steel and silicone tubing materials makes this line masculine and modern. The  packaging is unpretentious, macho and helps keep the price point very reasonable. What a  simple grand slam!
PHS International had many buyers visit their booth at ANME during the three-day show and were very impressed with the Bolo line. Outside of having some simple designs, PHS  International has put together a great variety of designs that speak to all walks. You can feel like  a King in the Royalty Ring, which comes in gold, silver and the very popular rose gold. Or you  can feel very hardcore metal with the Skull Slider. A gold skull on black or white silicone with  gold tips.
Countless buyers made orders for the Bolo on the spot. And to much excitement of buyers the  Bolo line is shipping now. Eldorado Trading Company has already been taking pre-orders for the  line. Dennis Jones, the Senior Buyer at Eldorado said " I picked up this line because of the  catchy brand name of the lasso, it's nice packaging and the Bolo line has a very good price  point."
The team at PHS International is very proud of this line and said "It's a simple and delicious recipe. With the cock lasso designs, packaging and the price point; all you have to do is to sit  back and enjoy the sales!"
When looking at the catalog, you can see that all these details combined makes for a perfect giftable package for your man or yourself. Because we all know…it is good to treat yourself! Place your orders today with your distributor or the PHS Sales Department.  For more information about Bolo and the rest of PHS's fully merchandised product lines, please  contact your preferred distributor or email Michael Merrill – General Manager. michael@phsintl.com For sales information, please contact Crystal Gerling – International Sales Executive.  crystal@phsintl.com or at 778-480-1963.
For more information about PHS International, visit www.PHSWholesale.com.
About PHS International
PHS International is a sex toy and intimate accessory manufacturer that offers retailers fully  branded lines of product designed for distinct customer demographics: The M2M line of malefocused clamps, cuffs and accessories; the Gaysentials collection of pride apparel and  accessories; the H2H couples-friendly set of beginner bondage and other playful sexcessories;  and the Fresh! collection of bright and colorful mini vibes and entry-level fetish toys with made  from vegan material. The company's Bijoux de Nip collection of handcrafted nipple clamps and  unique pasties has transformed their categories with modern and trend-forward designs at  affordable prices. And most recently, the Bijoux de Clí line of luxury line of clitoral focused toys, creams, and clips. Visit www.PHSWholesale.com.